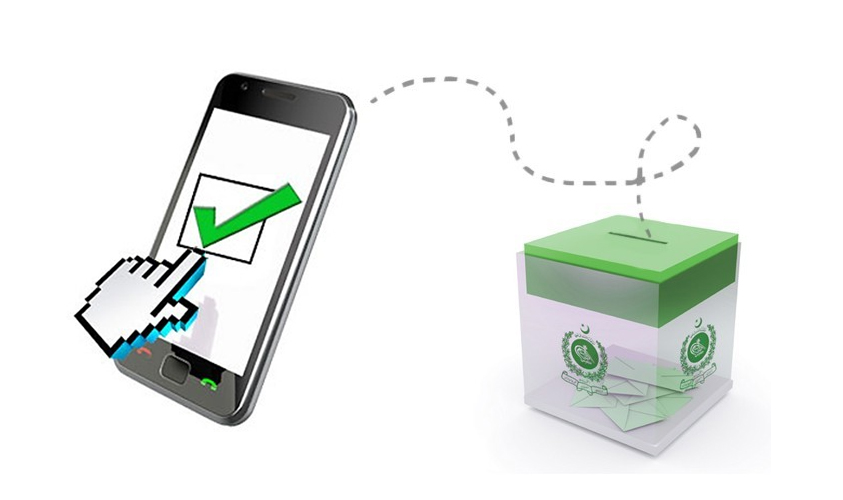 ---
The Election Commission of Pakistan has won its first ever international award today, as an international parliamentary organization acknowledged its services for promoting democracy during the elections. 

The win was announced at the International Electoral Awards 2013 held in Kuala Lumpur, Malaysia.

The ECP was nominated for this award by the International Centre for Parliamentary Studies on its launching of services for millions of voters to verify their votes through the '8300 SMS Service' prior to the May 2013 elections.

The ECP won the Accessibility Award, beating other finalists, the Republic of the Philippines Commission on Elections and the Independent Electoral Commission of South Africa.

"Khizer Aziz, Director General IT, today, received an award in Malaysia," a senior ECP official told The Express Tribune.

The ECP also received applause from several other parliamentary organizations on its active role for conducting fair polls in Pakistan.

The winning system

In a bid to remove errors from electoral lists, the Election Commission of Pakistan had launched an SMS service to facilitate 85 million voters to verify their votes before the general elections this year.

The service had been launched in collaboration with the National Database and Registration Authority to help registered voters check the status of their votes and other particulars.

Registered voters could send their Computerised National Identity Cards (CNIC) number without hyphens via SMS to 8300 at anytime from anywhere in the country.

After sending the SMS, the voter would subsequently receive a message containing their name, village, city, tehsil or district, location (electoral area) and the serial number of vote registered in the preliminary electoral rolls. The system later also provided the address of their polling station.

Usage

More than 51.8 million citizens used the SMS service to verify their voting information ahead of the May 11 polls.

A whopping 29.2 million voters between the ages of 18 and 35-years-old used the service, according to details provided by NADRA. Over 10.4 million people belonged to the 36 to 46-year-old age bracket, 6.7 million from 46 to 56-years old, 4 million voters from the 56 to 66 age bracket and 1.5 million from the age of 66 and above.

Some 28.8 million voters hailed from urban areas and 23 million voters from rural areas.




Earlier, the ECP had been nominated for launching the "World's Biggest Voters SMS Service" of over 83 million data density and for over 100 million mobile users in the country in 'one go" by the Guinness World Records.
COMMENTS (13)
Comments are moderated and generally will be posted if they are on-topic and not abusive.
For more information, please see our Comments FAQ