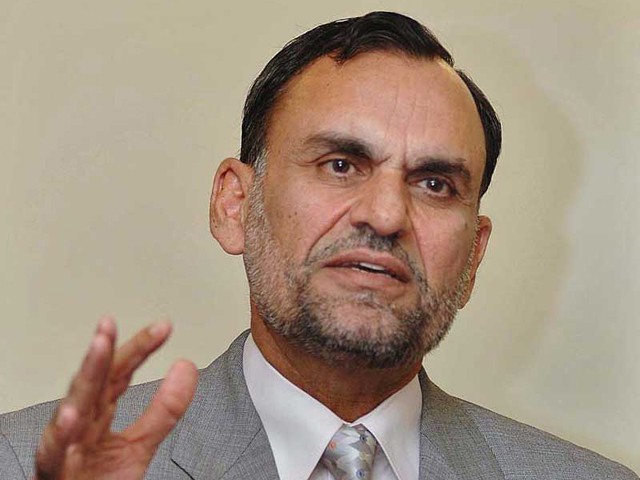 ---
PESHAWAR: The Pakistan Tehreek-e-Insaf (PTI) on Tuesday nominated Azam Khan Swati as president and Khalid Masood as general secretary of the party's Khyber Pukhtunkhwa wing.

In a press release issued on Tuesday from the office of the PTI Secretary General Jehangir Khan Tarin, the party announced that Swati will replace the speaker of K-P Assembly Asad Qaiser as provincial head while Masood will replace Shaukat Yousafzai (also the K-P Minister for Health) as General Secretary.

The decision was taken after a party core committee meeting.

On November 8, Awami National Party (ANP) leader Sardar Hussain Babak filed a writ petition at Peshawar High Court (PHC) challenging the dual posts of Asad Qaiser as speaker of the K-P Assembly and provincial president of PTI.

The petitioner claimed the speaker was engaged in political activities and taking sides during assembly proceedings.

On November 21, a two-member division bench of the PHC gave Asad Qaiser's counsel a two-week deadline for submitting a report on whether or not the lawmaker could legitimately hold dual offices.

The Express Tribune also reported yesterday that infighting had broken out between PTI lawmakers on the issue of dual position-holders in the Abbottabad district.