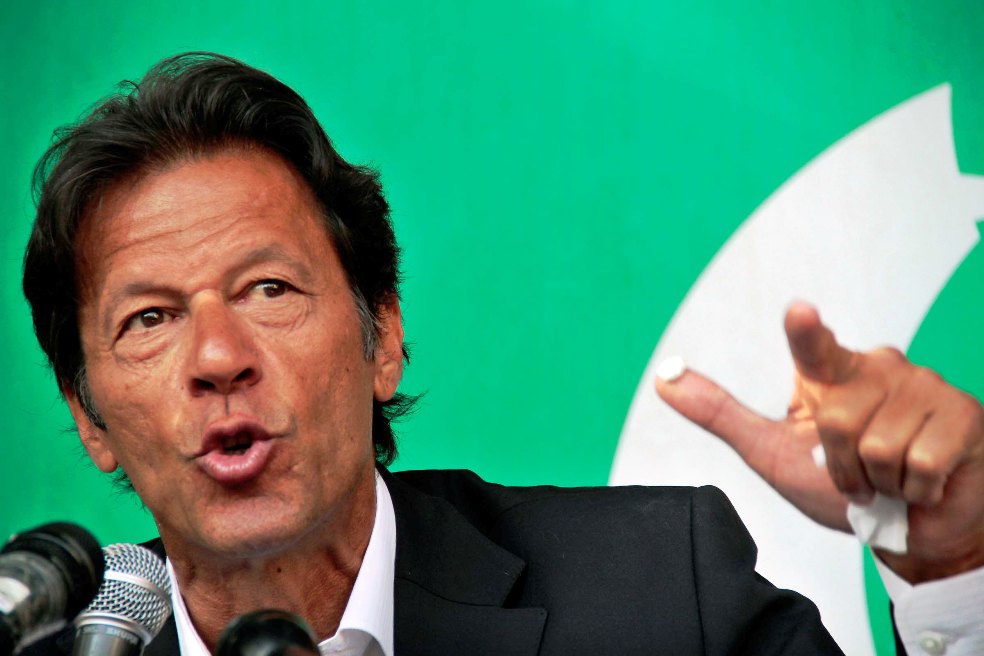 ---
LAHORE: Schemes that help rich people "whiten their black money" are being introduced to give a safe passage to the corrupt, Pakistan Tehreek-e-Insaf (PTI) chairman Imran Khan said on Friday while criticising Prime Minister Nawaz Sharif's recent amnesty plan.

The prime minister recently announced that his government would not ask industrialists their source of income on a minimum of Rs10 million investment.

Imran was addressing a press conference in Lahore, during which he vehemently criticised the scheme and termed it as a measure that burdens the already impoverished.

Shunning the idea that such schemes promote investment, Imran said these steps will only make "rich richer, poor poorer and finish the middle class."

"Honest and salaried people will have to pay more taxes and poor will be burdened through inflation," the PTI chief said.

The PTI chief announced to hold a protest against rising inflation in Lahore on December 22.

Drone strikes

"I have no doubts now that the Pakistan Muslim League-Nawaz (PML-N) government in the centre is in secret agreement with the US over the drone issue," Imran Khan claimed today during the press conference.

He accused the PML-N of allowing the CIA to continue with its drone campaign in the country just like the previous Pakistan Peoples Party (PPP) government had during its tenure.

"Pakistan cannot have a future if US slaves continue to rule the country," Imran said, adding that the May 11 elections were rigged as a part of an international agenda which put weak people at the helm.

"These leaders tell US to go on with the drone strikes while they will issue protest statements to fool the people," he said.

Imran further accused the federal information minister of acting like a US State Department spokesperson.

The PTI chief, referring to an earlier parliamentary resolution, said all leaders had agreed to block Nato supply routes if there is a drone strike and that his party is wrongly criticised for practically doing it.

He also warned against taking US troops' withdrawal from Afghanistan as an end to foreign intervention in the region. He said US will be very much present in the neighbouring country and that the drone strikes will continue at least for a decade.

PML-N's retort

Shortly after this press conference, PML-N member Mushahid Ullah Khan said in a statement that whoever was leveling allegations at the party didn't have an interest in seeing democracy prosper in the country.

He said that the parties who were blaming PML-N for foul-play had made excessive use of the country's resources themselves.

Mushahid asserted that PML-N had done away with the system which only favoured the elite and was working tirelessly to provide benefits to the working class.
COMMENTS (51)
Comments are moderated and generally will be posted if they are on-topic and not abusive.
For more information, please see our Comments FAQ