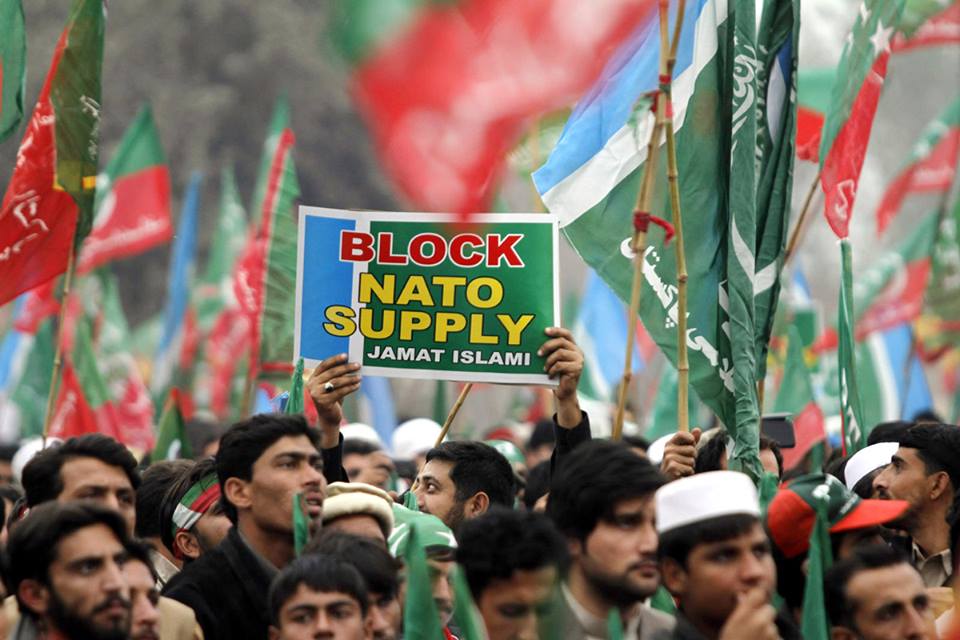 ---
PESHAWAR: A Pakistan Tehreek-e-Insaf (PTI) worker was arrested on Wednesday for allegedly damaging Nato containers during a protest against drone strikes in Peshawar, Express News reported.

Activists from PTI and Jamaat-e-Islami (JI) had set up a protest camp on November 24 at Hayatabad Toll Plaza to prevent Nato containers from entering the city. Since then the protesters have stopped trucks passing through the route for verification and returned those carrying goods for Nato forces in Afghanistan.

Many have been accused of damaging goods and manhandling truck drivers, with police earlier registering cases against 40 PTI workers.

As the demonstration by the parties entered fourth day, security was beefed up in the protest area. Barbed wires were laid around the camp, while a metal detector door was installed at the entrance.

Police further said that anyone involved in harming the cargoes going through the route will be immediately arrested.

Despite this continuous protest at the toll plaza, the traffic on the route has not been affected.