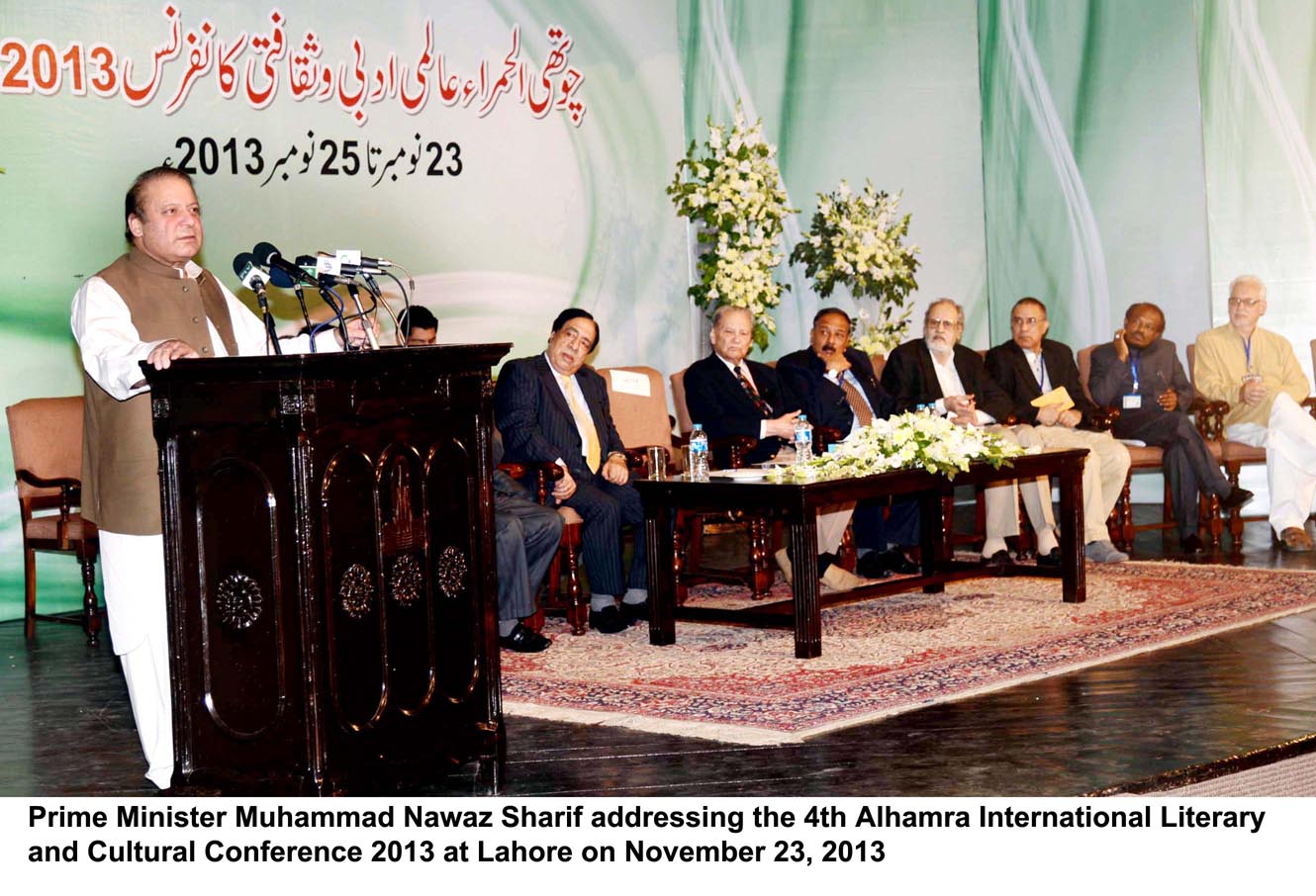 ---
LAHORE: "We want peace with India," stated Prime Minister Nawaz Sharif while addressing the International Literary and Cultural Conference in Lahore on Saturday.

Politics should be treated separately from the economy and anti-terrorism efforts, he emphasised.

"Even politicians should not include politics in these matters," he added.

Nawaz also said that he believes "visa restrictions between the two countries should be removed."

Conflicts along the Line of Control are not beneficial for either country, the premier explained, adding that Pakistan maintains good relations with other neighbouring countries so there is no reason why this cannot be achieved with India as well.

It is important in Islam and other religions as well to be neighbourly, Nawaz added.

Business prospects

Earlier this week, the Federation of Pakistani Chambers of Commerce and Industry (FPCCI) President Zubair Ahmed Malik had said that Pakistan should grant Most Favoured Nation (MFN) status to India.

While attending an event organised by the Federation of Indian Chambers of Commerce and Industry (FICCI), he had emphasised the need for the two countries to ease visa restrictions.

India had already granted Pakistan MFN status in 1996 but Pakistan is yet to reciprocate the measure even though according to World Trade Organisation (WTO) norms, member countries are required to provide this status on a reciprocal basis.

Also this week, Nawaz had urged his Indian counterpart to resume the stalled peace process in order to resolve all outstanding issues including Jammu and Kashmir.

According to the Foreign Ministry Spokesperson Aizaz Ahmed Chaudhry, the prime minister's Adviser on National Security and Foreign Affairs Sartaj Aziz on Wednesday had conveyed Nawaz's message to Indian Prime Minister Manmohan Singh, seeking resolution of all issues with India through dialogue.
COMMENTS (62)
Comments are moderated and generally will be posted if they are on-topic and not abusive.
For more information, please see our Comments FAQ