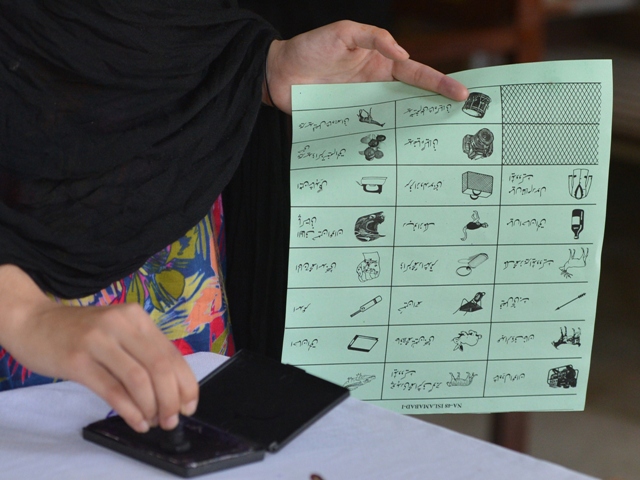 ---
ISLAMABAD: The Supreme Court has approved new dates for local body elections as recommended by the Election Commission of Pakistan (ECP), Express News reported on Wednesday.

The decision was made during a hearing of a petition related to the issue.

The ECP suggested new dates for elections in Punjab, Sindh and Khyber-Pakhtunkhwa in a letter written last night, which was later converted into a petition and admitted for hearing.

The new schedule states that elections in Sindh should be held on January 18, 2014, Punjab on January 30 and on any date in February in K-P and cantonment boards.

Reportedly, a senior ECP official wrote a letter to the SC registrar yesterday, explaining the problems with holding elections on the earlier announced dates.

The SC registrar asked for a new schedule and a second letter was written with new dates. This letter – which was reportedly kept a secret - was converted into a petition.

The apex court had earlier rejected a petition filed by the commission, seeking a two- to three-month delay in the deadline for local bodies elections. The ECP had said that credible elections were not possible in the given time-frame and that there were many lacunae in the local government laws of Punjab and Sindh, while both provinces had also not finalised the delimitations.

The National Assembly and Sindh Assembly had also passed resolutions, calling for delay in polls.

Previously, the chief justice had remarked that the delay in the LB election is a serious loss to the country as there have been no local governments for many years.
COMMENTS (9)
Comments are moderated and generally will be posted if they are on-topic and not abusive.
For more information, please see our Comments FAQ