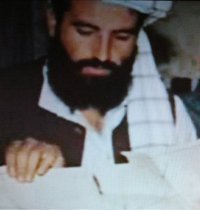 ---
ISLAMABAD: Unidentified gunmen shot dead senior Haqqani Network leader Dr Nasiruddin Haqqani near Islamabad, leaders of the group told The Express Tribune on Monday.

Dr Nasiruddin came under attack late Sunday in Barakau area, they said. The gunmen fired 26 bullets in total.

"I can confirm that Dr Nasiruddin has been martyred," a militant, who had previously worked with Haqqani Network in North Waziristan, said.

Giving details of the incident, the militant said the gunmen, riding a motorcycle, opened fire at Dr Nasiruddin when he was returning home from a mosque.

Tehreek-e-Taliban Pakistan (TTP) spokesperson, Shahidullah Shahid, also confirmed the killing of Nasiruddin. He alleged that Pakistan's security agencies were behind the incident.

"The dead body has been sent to Miranshah for burial later in the evening," the former Haqqani Network official said. The body was transported to Waziristan and the namaz-e-janaza will be held later today, Express News reported.

Dr Nasiruddin had been mainly involved in dialogue-related affairs of the group.

Dr Nasiruddin was Afghan fighter Jalaluddin Haqqani's eldest son. Jalaluddin's three other sons were also killed.

Born in Neka district of Paktika province, Afghanistan, Dr Nasiruddin was put on UN Security Council's sanction list of individuals who were subjected to assets freeze, travel ban and arms embargo.

According to the details provided in the sanction list, Dr Nasiruddin had travelled to Saudi Arabia and the United Arab Emirates to raise funds for the Taliban and operates from Pakistan's North Waziristan.



Haqqani Network

Founded by Jalaluddin, the network is considered the most dangerous faction in the Taliban army in Afghanistan.

The Haqqanis have been blamed for spectacular attacks on Afghan government and Nato targets across Afghanistan as well as kidnappings and murders.

Jalaluddin Haqqani

Jalaluddin was a mujahedeen leader sponsored by the CIA, Pakistan and Saudi Arabia during the fight against Soviet occupation of Afghanistan in the 1980s. He served in the Taliban government after it took power in 1996 following years of civil war.

He is known to have close ties to al Qaeda, and after the fall of the Taliban regime in the 2001 US-led invasion, he joined the insurgency.

In recent years, his son Sirajuddin has taken on increasing leadership within the group from his father, who was born in 1942.