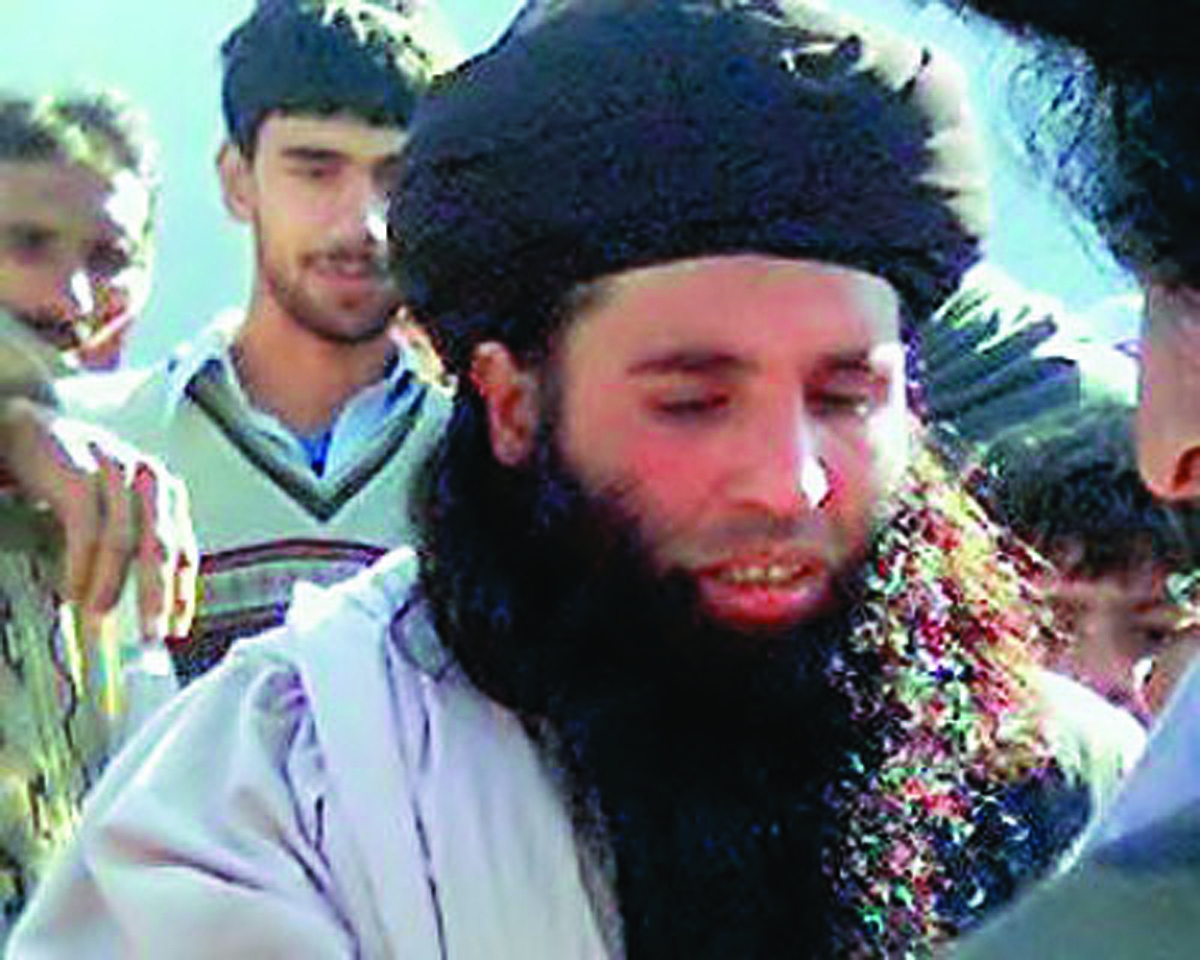 ---
SWAT:



Born in Imam Dherai area of Swat in 1973, Fazlullah's real name is Fazal Hayat.




He was acknowledged for the first time in Swat when he started preaching through the radio, earning him the nickname of 'Mullah Radio' in 2005.

The new TTP supremo is the son-in-law of Maulana Sufi Muhammad, the founder of Tehreek-e-Nafaz-e-Shariat-e-Mohammadi (TNSM), a banned outfit that aims to impose Shariah in the country. He also received religious education until grade five from Maulana Sufi's seminary, Mazharul Uloom in Maidan area of Dir.

When the US invaded Afghanistan after the September 11 attacks, Maulana Sufi Muhammad along with many other people crossed into Afghanistan to fight against the foreign troops. Fazlullah was among them. He was arrested on his way back from Afghanistan and spent 17 months in prison in Dera Ismail Khan.

In 2006, he began the construction of a seminary in his hometown. During the same year, the tension in Swat escalated when a US drone targeted a madrassah in Damadola, Bajaur Agency, on January 13, 2006 in which 85 students were killed, including Fazlullah's brother, Fazal Wahid.

Fazlullah seems to have risen to power as the situation in Swat became more and more precarious, until in 2007 the command of the Taliban Swat chapter was given to him as he was seen trying to impose Shariah in the area.

Soon after, Pakistan's government signed three peace deals with Fazlullah – the first two were with the district government, which collapsed, while the third one was with then ANP government in Khyber-Pakhtunkhwa, after which the military launched an operation against Fazlullah and his accomplices in Swat.

The first military offensive was launched on November 24, 2007, titled Rah-e-Haq followed by another operation, Rah-e-Rast. The final operation was launched on May 5, 2009. Fazlullah was forced to flee to Afghanistan.

According to the residents of his hometown Imam Dherai, he liked to fish in River Swat when he was a student and had a quarrelsome nature when he was young.

He has completed his matriculation from Dherai High School, Kanjo, and then his intermediate from Jehanzeb College, Swat.


Published in The Express Tribune, November 8th, 2013.