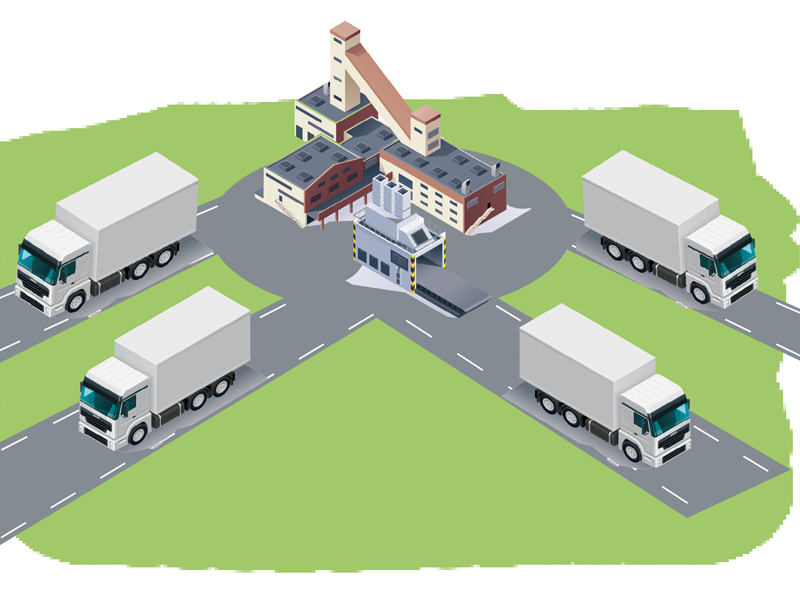 ---
KARACHI:



A general slowdown in consumer spending may have forced fast moving consumer goods (FMCG) companies to revise their sales targets, but a comparison of the recent performance by some major FMCG players shows it is an efficient distribution network, that distinguished winners from losers in these challenging times.




Take the example of Engro Foods, a subsidiary of Pakistan's largest private sector conglomerate Engro Corporation, whose revenues declined 4% year-on-year (YoY) to Rs18.9 billion during the first six months of calendar year 2013 (CY2013). The negative growth was a result of a troubled distribution network.

The local food giant had been trying to fix its distribution arm for a couple of years now. While acknowledging this problem, its CEO, Sarfaraz A Rehman had told The Express Tribune that they were trying to put in new distributors.

On the other hand, Procter and Gamble Pakistan – a subsidiary of the Ohio-based consumer goods giant Procter and Gamble – has had three consecutive years of high growth. The company had a turnover of Rs22 billion in fiscal year 2012 (FY2012), which according to the officials was then highest growth year in the company's history, recording a 50% YoY increase in its turnover.

Procter and Gamble engaged a single distributor in Pakistan, Abudawood Group, according to the company's country head Faisal Sabzwari. This distributor, according to Sabzwari, gave them unprecedented ability to reach the right standards of accessibility in the retail stores.

Continental Biscuits Limited (CBL), a joint venture between family of Hasan Ali Khan and Kraft Foods – now Mondel-z International – is another example of the difference a distributor can make in the FMCG sector.

With Rs10 billion in sales during FY2013, CBL's revenues have been growing by 50% for the last two years, the company officials say. The recent expansion in CBL's distribution network gave it larger market penetration by taking the products to rural markets, said the company's Director Marketing, Rafey Zuberi.

In all three examples, it was the distribution network that played an important role in driving, or hampering, the growth of these companies.

Selling capability is the function of distributors, said an official from a logistics company. Distributors perform one of the most important supply chain functions: the distributor has to ensure the utilisation of space at the retailer's shelf; it has to make sure the retailer does not run out of inventory at anytime, said the official.

In a standard supply chain, the official said, a manufacturer produces and markets its products while the logistics firms transport, store and deliver the product to the retail outlets while distributors take orders and manage sales on behalf of the manufacturer.

By contrast, most companies try to integrate this function into their existing operations, expecting the third party to only provide storage, the official said. This sometimes leads to problems. For example, when Engro Foods launched its ice cream brand Omore, the refrigerators reached the outlets but the ice cream didn't, said the official.

Responding to a question about Engro's distribution problems, the official said they initially had a single distributor, Agility, but that didn't work for them. Agility was mainly a logistics company but also acted as a distribution company for them. Later on, he said, they separated logistics and distribution by hiring other distributors zone-wise.

If the logistics industry can develop itself, the official said, it can perform distribution function efficiently.

Players like Abudawood are already doing that by offering value added services. A subsidiary of Jeddah-based Abudawood Trading Company, Abudawood Pakistan has established itself as a sales management company. In the near future, according to its website, their services will also include special packaging of goods, repacking, promotion handling and merchandising related services.

The company, according to an official, has a robust IT system for efficient supply chain management. It covers 95% of the categories in rural and 100% in urban markets. It is perhaps this efficiency, which helped the company grow phenomenally within three years of its entry in the Pakistani market – it grossed Rs24 billion in revenues during FY2012 and is growing at a compound annual growth rate of 22%.

Published in The Express Tribune, November 8th, 2013.

Like Business on Facebook, follow @TribuneBiz on Twitter to stay informed and join in the conversation.