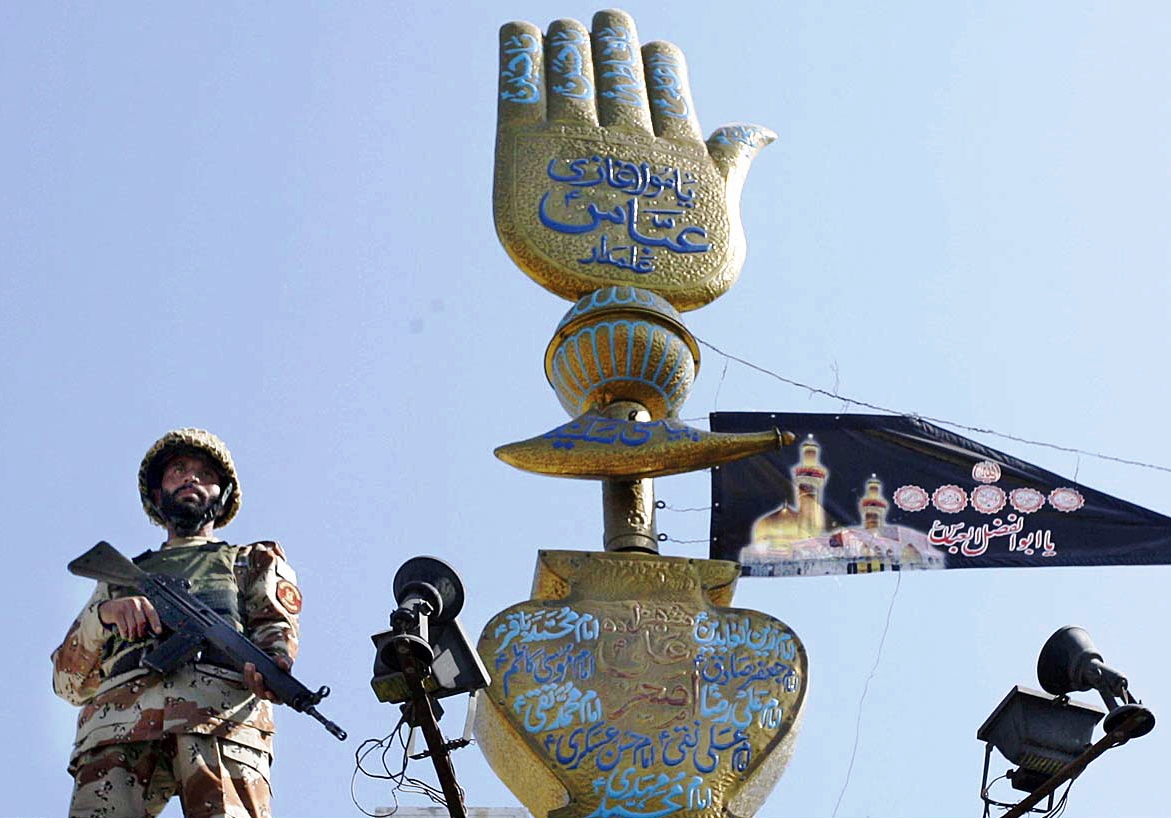 ---
As Muharram begins, authorities on Tuesday in three provinces of Pakistan and Gilgit-Baltistan imposed Section 144 of the Criminal Penal Code for the next ten days for security reasons.

Some restrictions for pillion riding was also announced for some days of Muharram

Punjab

The Punjab government on Tuesday imposed Section 144 CrPC for one month starting from first of Muharram, due to begin on Wednesday.

According to home department, the home secretary had imposed section 144 CrPC to maintain law and order during Muharram throughout the province.

The government has banned brandishing of firearms, distribution of hate material, wall chalking and propagated speeches for the month starting Wednesday.

Any violator of the restriction will be booked under relevant laws.

The law enforcing agencies have also been directed to observe strict imposition of Section 144.

As many as 15,700 police personnel will be deputed to provide security to more than 600 mourning processions and 5,369 congregations in Lahore during Muharram.

Punjab Chief Minister Shahbaz Sharif, while chairing a high level meeting on Tuesday, directed authorities to take all necessary measures for ensuring religious harmony during Muharram.

Khyber Pakhtunkhwa

The Deputy Commissioner Peshawar also imposed Section 144 in the city on Tuesday for a period of 30 days.

Per the notification issued on Tuesday, the government has prohibited writing or distribution of objectionable pamphlets or posters, wall chalking especially on mosques and Imam Bargahs, use of tinted glasses on private and public vehicles, display of or carrying weapons, printing and or circulation of objectionable materials, sale and use of fire crackers during Muharram.

Further, opening of shops dealing in acids and sale of acids, sale of diesel, petrol, kerosene oil and other flammable fuels in shops or in open areas and the use of loudspeakers other than for "Aazaan and Khutbas" on Friday.

Anyone found violating this order shall be prosecuted against under section 188 PPC.

Similar restrictions were announced in Gilgit Town, Kohat and DI Khan. The measure was also extended to Parachinar.

Sindh

The government in Sindh, which has been reeling from a spate of sectarian violence on the eve of Muharram with over 20 people killed in two days in the provincial capital of Karachi, has not yet taken a decision on imposing Section 144 in the province.

However, Express News reported that the Sindh government has requested the army to deploy troops on Muharram 9 and 10 in the province for security.

A military spokesperson confirmed that army deployment had been requested as backup to Police and Rangers contingents and will remain deployed in Karachi with further deployment in other parts of Sindh as per requirement.

Balochistan

The Balochistan government has also decided to impose Section 144 in the province on account of Muharram.

Balochistan has seen some of the worst sectarian attacks in recent years with the minority Shia Hazara community coming under repeated gun and bomb attacks, some from the banned militant group Lashkar-e-Jhangvi.

Last week, six miners belonging to the Hazara community were shot dead in Mach.

Waheed Shah, deputy commissioner in Kach district, said that the seven men were on their way back from Mach bazaar when they were attacked by unidentified assailants on a motorcycle.