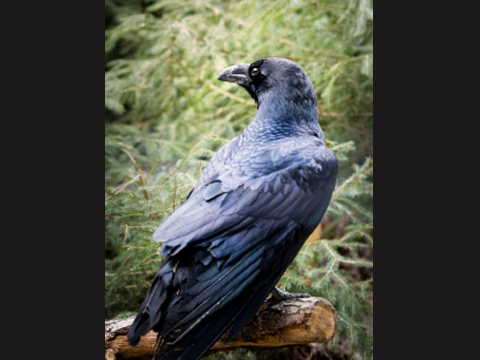 ---
KATHMANDU: A young man with a microphone stepped onto a small stage and cawed like a crow. Minutes later, hundreds of noisy birds circled above him, perched on trees and sat on roof tops, astounding the crowd at a show called the "crow conference".

Gautam Sapkota, fondly known in Nepal as "charidada" or "bird brother", then made another series of sounds. The crows fell silent before disappearing into the grey sky before dusk.

"I told them to come, sit, be quiet and fly away," said Sapkota, a 30-year-old school dropout who has been doing "crow shows" at schools since 2005 to entertain students and raise awareness about nature and the conservation of birds.

He says he can imitate the sounds of 251 kinds of birds and hopes for recognition of his talents from Guinness World Records. He plans to broaden his conservation message with an album that remixes Nepali songs with the sound of a crane.

"I want to preserve the sounds of birds which may eventually become extinct, by keeping them in recordings," he said.

Conservationists say 149 of Nepal's 871 bird species face the threat of extinction. Although not considered to be threatened, crows are disappearing fast.

Sapkota has given more than 3,200 shows in 66 of Nepal's 75 districts and received an award from the conservation group WWF-Nepal for his efforts.

The latest show in the capital Kathmandu coincided with the Hindu festival of crows, which are revered as messengers from heaven and envoys of Baliraja, the king of death.

"As a messenger it gives the sign of anything good that is likely to happen, or anything bad that may strike a family," Sapkota said of the crow.

But beyond their religious significance, crows are scavengers that help to keep the environment clean.

"These important birds are dying fast because of the use of poison to kill insects and rodents on which they feed," said Sushila Chatterjee Nepali, chief of the group Bird Conservation Nepal.

Sapkota, who was inspired to mimic birds by a television show, appeared to have left a mark on the crowd.

"I now know why we need to preserve nature and birds," Ashish Uprety, a sociology student, said after watching the show. "I had never seen so many crows before."
COMMENTS
Comments are moderated and generally will be posted if they are on-topic and not abusive.
For more information, please see our Comments FAQ