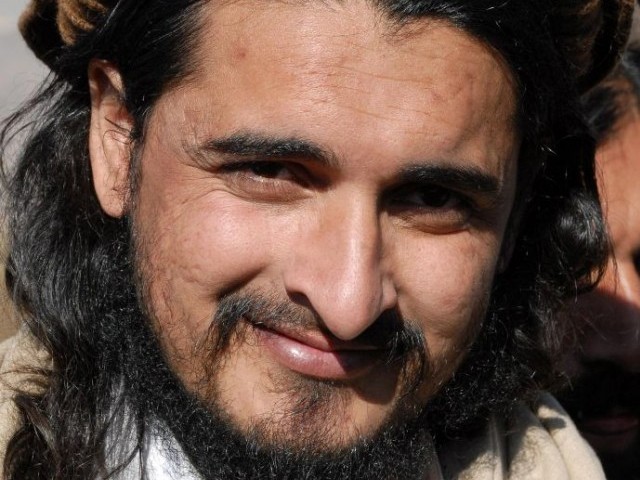 ---
Hakimullah Mehsud is dead. Like his predecessor Baitullah Mehsud, killed in 2009, he died in a drone attack — carried out, we now know, on November 1. The death of a man responsible for the killing of thousands of civilians, scores of security personnel and for some of the most audacious terrorist attacks seen in our country, should have been a source of relief to us. Instead, rather bizarrely, we heard widespread condemnation of the drone attack, which killed a reprehensible criminal, and concern that this will 'derail' the peace talks that the government intended to hold with the banned Tehreek-e-Taliban Pakistan.

The interior minister has condemned the attack, stating its purpose was to sabotage the process of dialogue for which a government team was understood to have already left for North Waziristan. It has naturally been prevented from proceeding any further. However, the information minister has said that the government "will not let dialogue be killed by drone strikes". The Foreign Office spokesperson, Aizaz Ahmed Chaudhry, has been equally critical, defining the US-led drone attacks as a violation of Pakistan's sovereignty and independence. As would be expected, leaders, including Imran Khan of the PTI and Maulana Fazlur Rehman of the JUI-F, have been as critical and termed the drone action a kind of conspiracy. But what is more surprising is the reaction from men such as opposition leader Syed Khursheed Shah of the PPP, who has surprisingly also spoken out against the strike and the negative impact of this on a talk effort which is now even less likely than before to go ahead. One would have expected greater wisdom from opposition figures such as Mr Shah, and indeed, also the government. Surely they cannot wish to stand by men like Hakimullah, responsible for multiple acts of mass crime and the most vicious oppression of people who lived under the Taliban rule. Their stance then can only amaze.

The government must realise that Pakistan can know peace only if it is able to get rid of the Taliban and the mindset they represent. Wishing for their leaders to be kept alive would not seem to go along with this. The fact we must face is that while the drone strikes represent a violation of sovereignty, they have indeed succeeded in taking out key militant figures over the years. The question more sensible commentators are asking is why we, as a people most badly affected by militancy, cannot ourselves own the drone attacks and take them over rather than allowing the US to conduct them. The war against terror is, after all, our war. It is 40,000 Pakistani civilians and at least, 3,000 security personnel who have died as a result of this battle. The figures can simply not be ignored.

Yes, as people fear, there is likely to be retaliation after the killing of Hakimullah, just the same as the attacks that came after Baitullah Mehsud was annihilated. We should expect these — but also accept the fact that terrorism has never actually stopped and continues to come in waves on many occasions, leaving many dead. These actions of merciless murder will not end till the Taliban and all their many factions are wiped out and our soil cleansed of them. Logic suggests the killing of senior Taliban leaders, including Nek Muhammad and Waliur Rehman in the recent past, have helped weaken the force. Now that Hakimullah has also gone, and we hear, been safely buried, the TTP should for some time at least, lose further strength as a tussle begins to assume control of it. Several contenders are already being suggested for this post which involves presiding over the systematic killing of Pakistan's people. Rather than condemning drones and the death of Hakimullah, the Pakistan government should surely be thinking of how it can best capitalise on the situation and work to strike against the Taliban while they remain in a state of some disorder. There should be no doubt we need to go after them with full force and by doing so, make our nation a safe place for everyone.

Published in The Express Tribune, November 3rd, 2013.

Like Opinion & Editorial on Facebook, follow @ETOpEd on Twitter to receive all updates on all our daily pieces.
COMMENTS (12)
Comments are moderated and generally will be posted if they are on-topic and not abusive.
For more information, please see our Comments FAQ