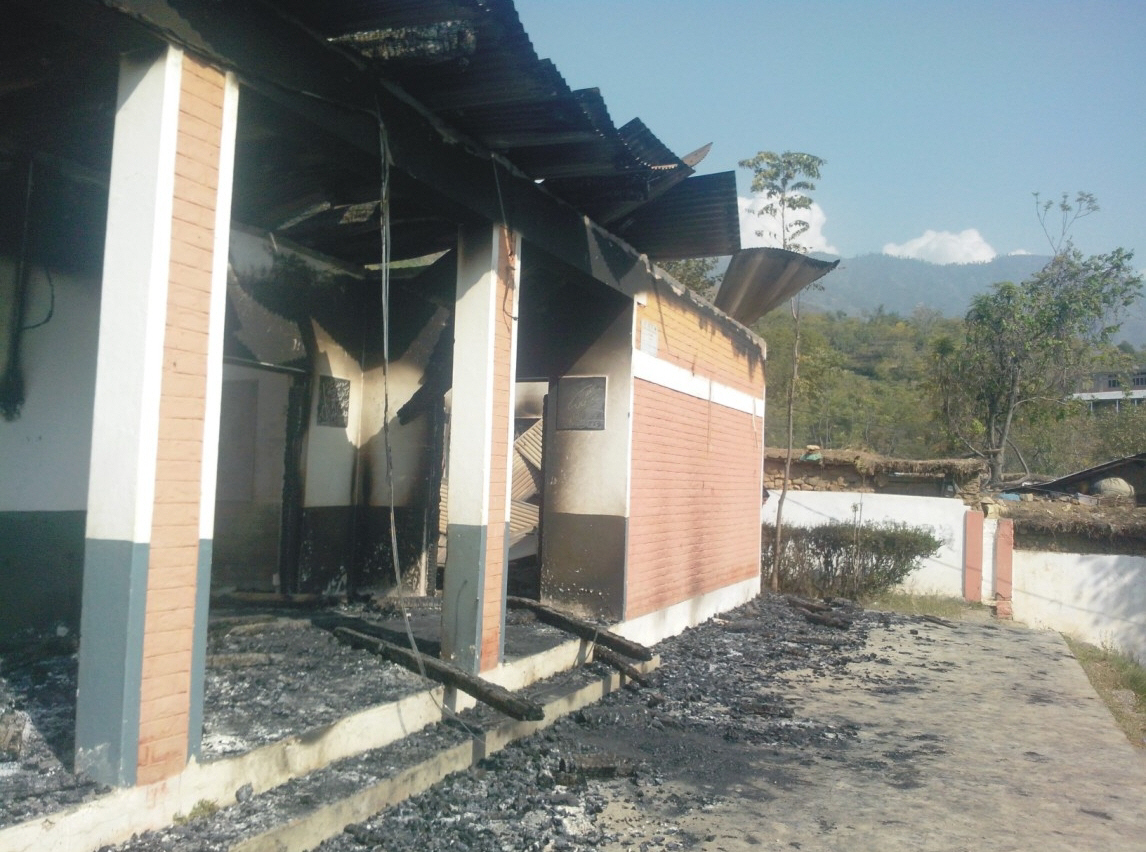 ---
MINGORA:



A government-run girls high school was partially destroyed when a bomb planted along its boundary wall exploded on Saturday in Howaid, Bannu.




According to Howaid police official Gul Rauf Khan, the incident occurred at around 2am. He said a loud explosion was heard on the outskirts, adding police along with Frontier Constabulary officials visited the site and reported unidentified militants had detonated a bomb at a girls school.

"In the morning, bomb disposal squad official Wasal Khan visited the area and reported an eight kilogramme bomb had been planted near the main gate, which exploded and destroyed the boundary wall, main gate and window panes," said Khan.

A case was filed against unidentified militants.




School burns down in Swat

Meanwhile, a government-run girls primary school in Shalpin village burned down in Khawazakhela tehsil, Swat late Friday night.

Khawazakhela DSP Muzakir Shah said, "The school's guard Raham Kabeer filed a case with the police stating unidentified militants had torched the building. Police along with the security forces launched a search operation in the surrounding area."

Shah further said the guard was also under investigation as he was present at the site at the time of the incident.

Initial investigations revealed the building caught fire due to an electric short-circuit. The spokesperson for the district police officer said Kabeer admitted during interrogation that a short-circuit caused the fire and in order to save his job he told police unidentified militants torched the school.

An FIR was registered against the guard and further investigations are underway.

According to locals, the government school was the only one in the area which served hundreds of girls and now it was nearly destroyed.

Published in The Express Tribune, October 27th, 2013.
COMMENTS (3)
Comments are moderated and generally will be posted if they are on-topic and not abusive.
For more information, please see our Comments FAQ