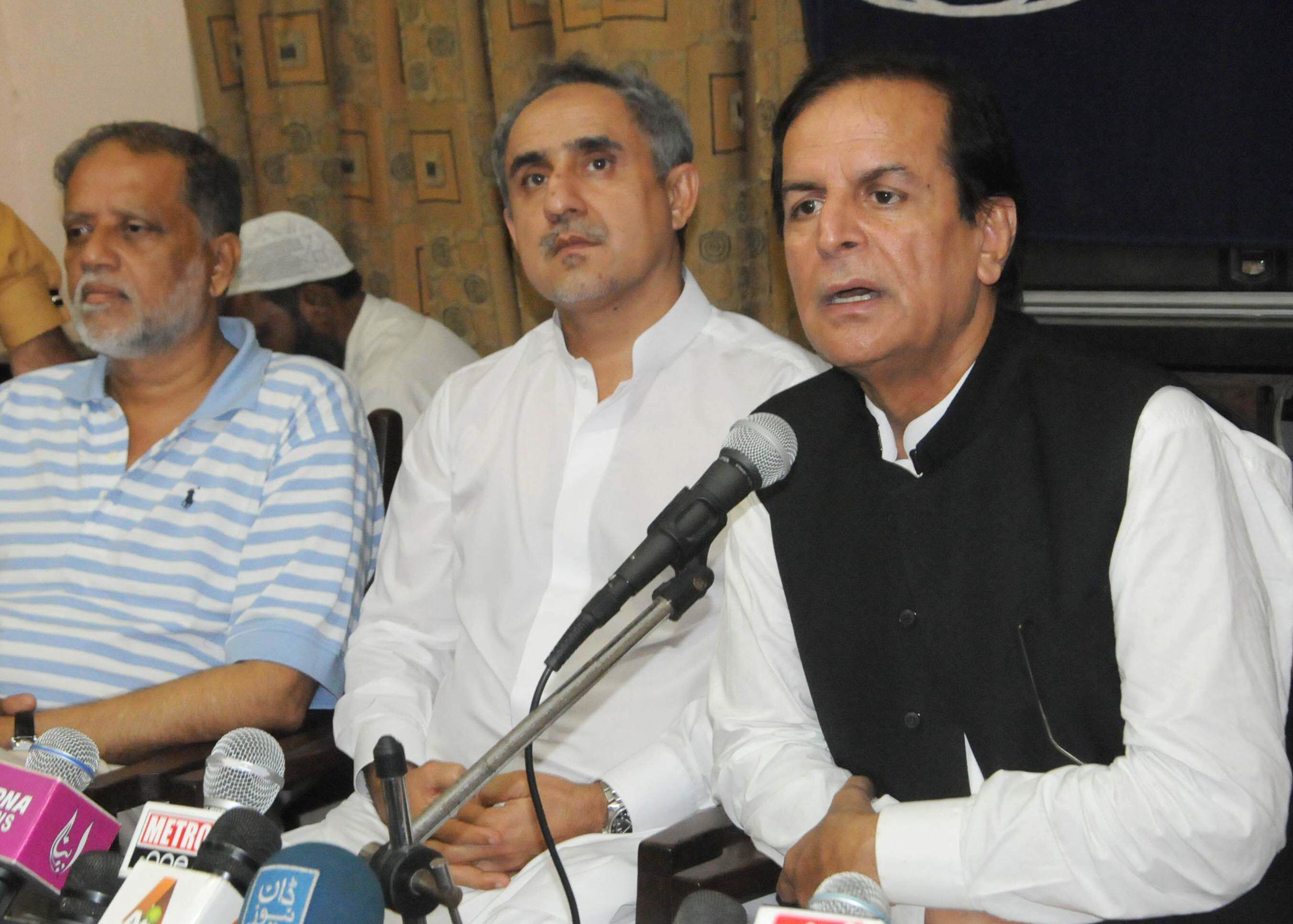 ---
MULTAN:



Prime Minister Nawaz Sharif and the leadership of his brand of Pakistan Muslim League are in the United States to sell Iran-Pakistan gas pipeline, said Pakistan Tehrek-e-Insaf President Javed Hashmi.




"Nawaz Sharif and his clique are seeking a price from the US to roll back the most important solution for our energy crisis," Hashmi told reporters here.

PTI would not remain silent if national interest was abandoned to comply with the US policies, he said.

He said the US was the biggest cause of the troubles Pakistan was facing today. "We have faced the biggest losses in the war against terror and despite accepting the fact, the US still wants Pakistan to obey orders," Hashmi said.

He claimed that following American dictates was causing more instability in the region. It was clear that the US would endow its blessings on India once Pakistan has served its purpose in the prolonged war in Afghanistan.




"India will get preference over Pakistan in the US policies for this region and we are going to become part of this agenda seeing the current moves of Nawaz Sharif and his administrations."

He said PM Nawaz was in Washington to attest his loyalty. "Though Nawaz Sharif would fail to stop drone attacks or secure any benefit for Pakistan, he would definitely assure the US administration that 'we are more loyal to you than any other power stakeholder in Pakistan,'" Hashmi said.

The PTI president came out openly in support of the Taliban. The US, Pakistan and India should realise that the next government in Afghanistan would be of Taliban and it would be the most stable government of last two decades.

He called for ending the operation against Taliban in Afghanistan and bringing them on negotiation table. All Taliban in Afghanistan want to have best relations with Pakistan among all the countries of the world. "Peace is impossible in Afghanistan without Pakistan and this is the universal truth," Hashmi said.

Nawaz Sharif is dreaming like Zardari about the love of the people of Pakistan without assessing that worst inflation in Pakistan and hike in the prices of electricity and petroleum products have sown the seeds of hatred in the hearts of the people of Pakistan against them.

Published in The Express Tribune, October 24th, 2013.
COMMENTS (19)
Comments are moderated and generally will be posted if they are on-topic and not abusive.
For more information, please see our Comments FAQ