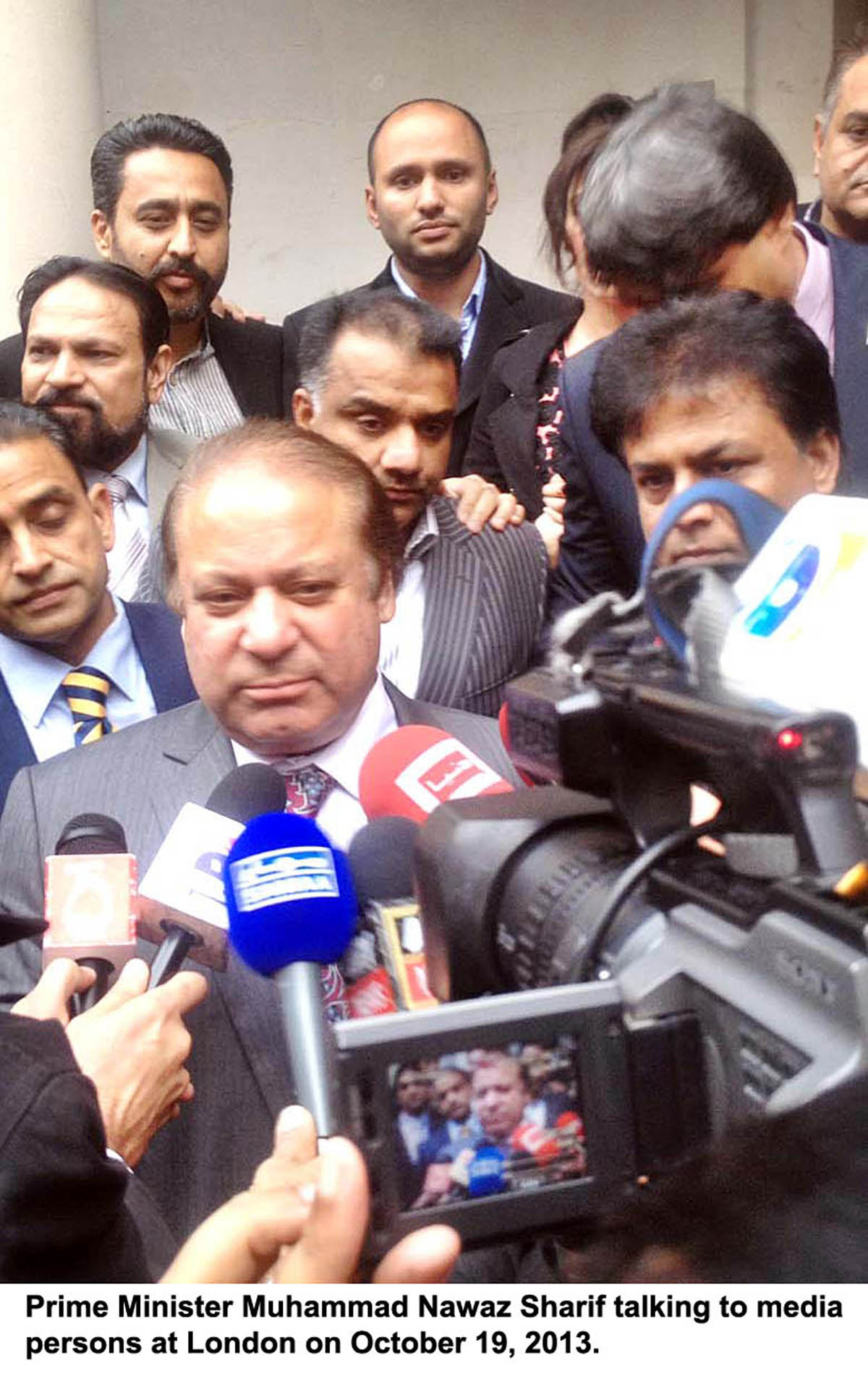 ---
LONDON: With meetings with top US officials, including President Barack Obama, scheduled for next week, prime minister Nawaz Sharif stopped over in London where he indicated that topics like drones, trade and the situation in Afghanistan will dominate his talks, Express News reported.

Nawaz, who left Pakistan early on Saturday, made a stop in London, including at his Park Lane residence. After touching down in Luton, he paid a courtesy call on Finance Minister Ishaq Dar's ill wife before making his way to London.

Express News correspondent Naseem Siddiqui said that Nawaz spoke with reporters outside his London home. The premier said that the subject of drone strikes will be brought up with US officials. He added that US authorities will be told that the strikes are an attack on Pakistan's sovereignty.

According to the foreign office, Nawaz will fly to Washington from London on Sunday.

In Washington, Nawaz is expected to attend an event organised by Pakistan-US Business Council, and address the US Institute of Peace.

Among the US officials he is scheduled to meet, Nawaz will meet with US Vice President Joe Biden, Secretary of State John Kerry, and members of Congress in the United States.

The meeting with Obama is slated to be held at the Oval Office in the White House on October 23.

Economic and bilateral trade ties along with the regional situation in Afghanistan on the agenda.

Nawaz, who was in New York late last month for the UN General Assembly, will have a short three day tour of US from October 20 to 23.
COMMENTS (15)
Comments are moderated and generally will be posted if they are on-topic and not abusive.
For more information, please see our Comments FAQ