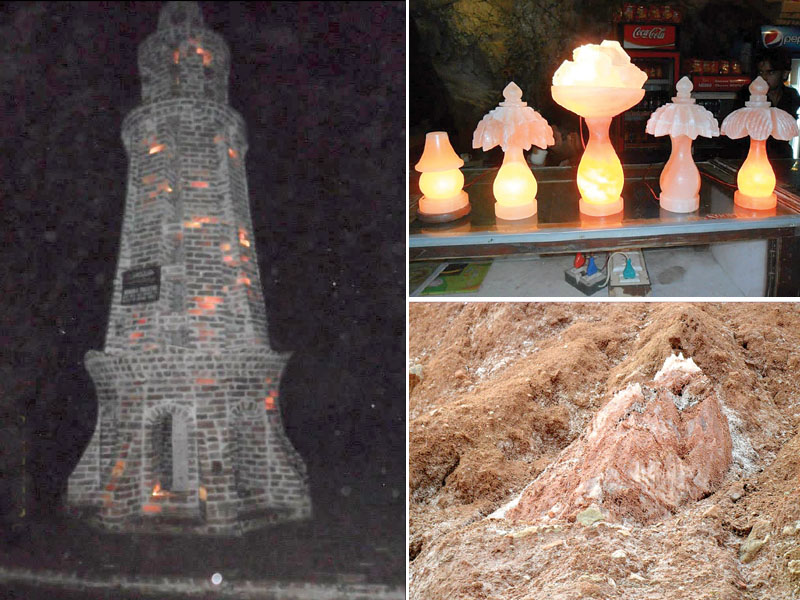 ---
ISLAMABAD: The Khewra Salt Mines are the world's second largest salt mines. Spread over 186 miles lengthwise, they rise to an average 2,200 feet. These scenic beauties produce over 850,000 tonnes of rock salt annually. And that's not all. They have the reputation of having healing powers, too. Owing to health benefits of its micro-climate, the mines have a twelve-bed therapy centre called the Khewra Asthma Clinic. It was established in December, 2005, by Pakistan Mineral Development Corporation (PMDC) but it became fully operational in March, 2007.

While terrorism has taken its toll, badly hurting the tourism industry in Pakistan, these mines still have great scope as a tourist centre but only if they are properly facilitated and maintained. They can attract the asthma patients.

Breathing free

Khewra Asthma Clinic is the first of its kind in Pakistan. It has been established in line with similar resorts in Poland and Ukraine.

With antibacterial salt particles in sterile environment, breathing in the clinic air helps clear out air passages in the lungs of those having respiratory problems, especially the asthma patients. They are required to spend around 110 hours in the clinic during ten days of treatment, which costs Rs6,300.

Dr Akhlaq Bukhari, the senior doctor at the asthma clinic, says no medication is used.

"There is a 70-80 percent recovery for the young, and 50 percent for people above the age of 40," he explains. "At the clinic, 35-40 patients come from all over the country."

Tourist resort

The clinic opened up in 2005 but the tourist resort was established as early as 2002.

"Local and foreign visitors come to the site all the year round," says a PMDC official. The mines have enchanting sight to see and a train that carries tourists around.

About 160 kilometres from Islamabad, coming through the Motorway, the visitors have to traverse a single-track, dusty and uneven road that takes them to the mines.

There are no quality shops or cafes, and no secure parking lots. The unsightly market does not have good souvenirs or gifts. The site itself has great potential to cater to a burgeoning market.

Silent sanctuary

On the inside, the mines are cool and serene, in contrast to the hot exterior.

Although the tourist guide's dimly-lit torch does not provide much clarity of vision, the images of Pakistan's luminaries and famous landmarks, can be seen. All of them chiselled out of rock salt or made of hard rock salt blocks.

With 40km cumulative length of all the driveways, the Khewra Salts Mines are a spectacular sight that can make the country proud. With a little more care and maintenance.

Published in The Express Tribune, October 14th, 2013.
COMMENTS (2)
Comments are moderated and generally will be posted if they are on-topic and not abusive.
For more information, please see our Comments FAQ