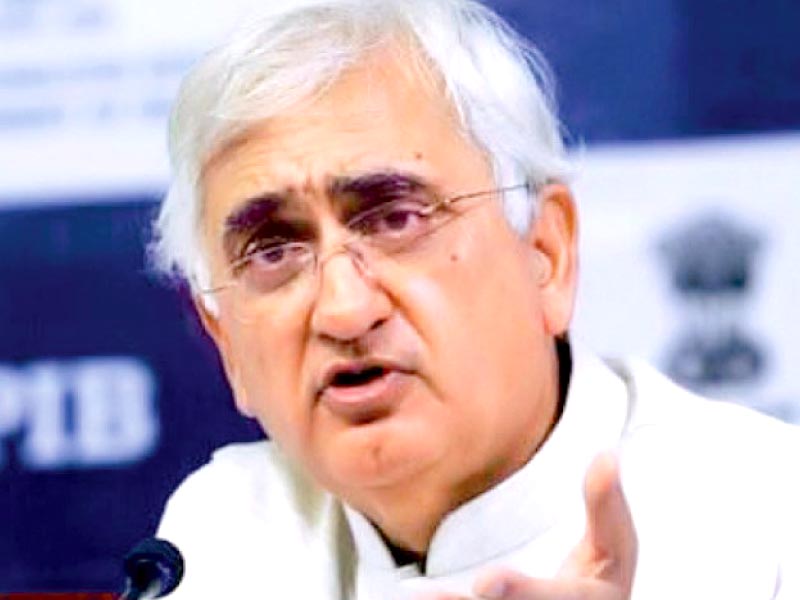 ---
NEW DELHI:



India's External Affairs Minister Salman Khurshid on Wednesday cautioned against playing into the hands of "elements in Pakistan" that want to sow mistrust between New Delhi and Islamabad, as he justified Prime Minister Manmohan Singh's move to hold talks with Prime Minister Nawaz Sharif in New York.




"Our prime minister has said there is no option but to trust [in the dealing of countries with each other], but the trust must be matched with our readiness and our insistence on verification," said Khurshid upon his return from Sri Lanka.

The minister said government was aware about "elements in Pakistan" who are against normalcy of ties between the two countries. "We would be playing into their hands, if we cut off all avenues of communication with the elected government of Pakistan, which has a clear mandate for better relations with India because during the campaign Nawaz Sharif had made that into a prominent issue," he said.




Khurshid, who was responding to a flurry of questions in the backdrop of Indian accusations of infiltration, counselled patience and fortitude while admitting that India felt betrayed by infiltration attempts on the Line of Control. Khurshid was among those, who in New York were supportive of continuing talks with Pakistan despite a terrorist bid to derail them by attacking an Indian Army post and storming a police station just hours before the scheduled meeting of the two premiers.

"We have asked the DGMOs to meet and meet as often as possible to eliminate causes of friction in the past as
well as to ensure that these things don't keep getting repeated," Khurshid said in the context of the standoff along the Line of Control.

"We are still in the process of trying to find solutions. I don't think we should get disappointed and give up too soon," he added.

Conditional talks

Indian administered Kashmir's Chief Minister Omar Abdullah on Wednesday said it would be impossible to normalise ties between India and Pakistan, if 'infiltration' continued. "In New York Indian Prime Minister Manmohan Singh said in clear terms that infiltration and ceasefire violations should stop," Abdullah said while talking to reporters in Srinagar.

He said the two premiers had agreed to reintroduce a mechanism to establish a contact – that is the director-general military operations of both the nations would talk to each other. "Perhaps we will benefit from that," he added.

"We will surely talk, but we cannot get the desired results from the dialogue, until infiltration and ceasefire violations are not stopped," said Abdullah.

The chief minister echoed the line taken by former National Security Adviser Shyam Saran that 'alleged' infiltration continued even when the two countries stopped talking, so freezing talks was neither effective, nor useful as a policy tool.

Published in The Express Tribune, October 10th, 2013.