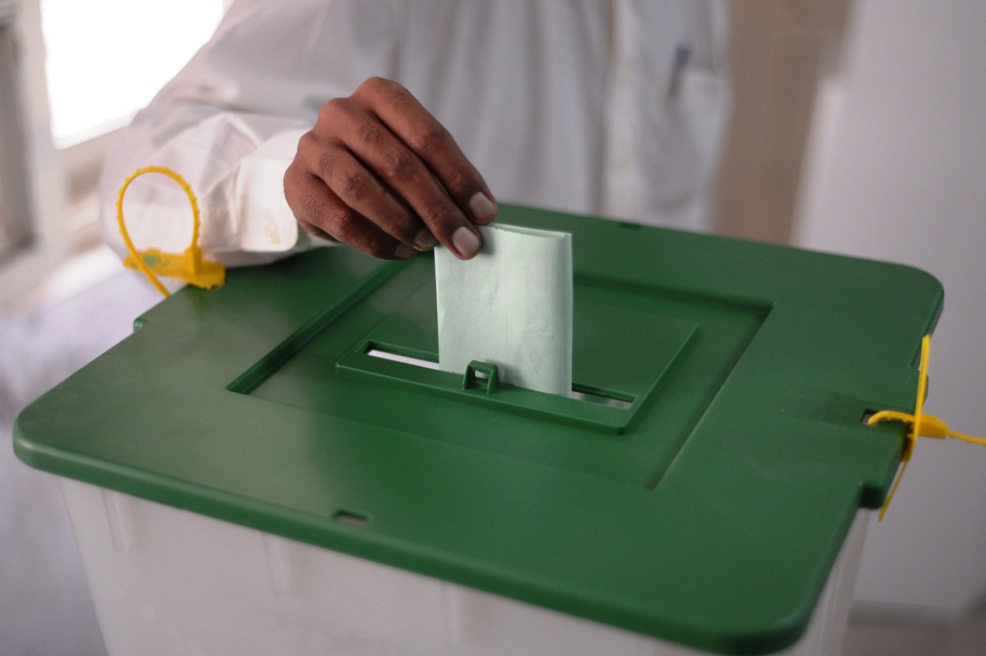 ---
KARACHI: A report regarding thumb print verification of votes cast at NA-256 constituency in Karachi released by the National Database Registration Authority (NADRA) revealed that 57,642 bogus votes cast during the May 11 elections, Express News reported on Monday.

Out of the 84,448 votes cast only 6,805 were verified.

Shortly after the NADRA report, the Election Commission of Pakistan issued a statement saying that the election tribunal will rule over the matter.

The NADRA report revealed that 5,893 votes were cast twice and 741 votes were not related to the area.

Moreover, there were 11,346 votes cast from 40 Computerised National Identity Cards.

Muttahida Quami Movement's candidate Iqbal Muhammad Khan had won the elections in the constituency.

Pakistan Tehreek-e-Insaf's candidate Zubair Khan challenged the victory and filed a petition.

The Nadra report has been presented to the election tribunal council and its copies will be given to the candidates.

Returning officer and presiding officers will be summoned in court.

A similar incident had happened earlier in the NA-258 constituency in Karachi in which a report regarding thumb print verification of votes released by NADRA revealed that that only 2,400 of the total votes cast were genuine. The report also said that at least 1, 400 of the voters had cast their votes twice.

PML-N's candidate Abdul Hakim Baloch had won in this area with a total of 51,148 votes cast for him.

His victory was challenged by the Pakistan Peoples Party candidate Abdur Razzaq Raja.
COMMENTS (89)
Comments are moderated and generally will be posted if they are on-topic and not abusive.
For more information, please see our Comments FAQ