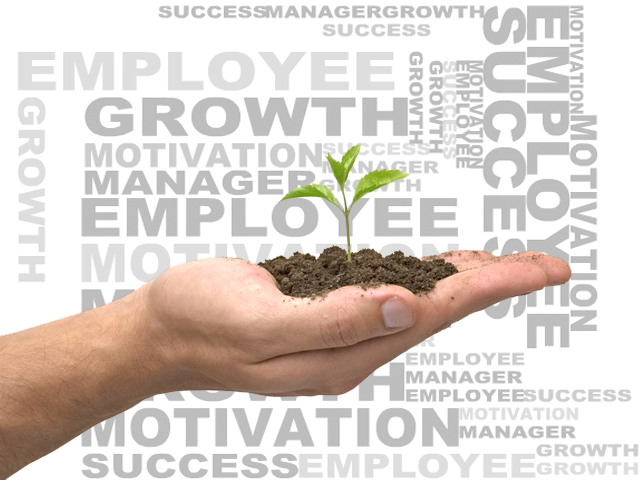 ---
ISLAMABAD: Pakistan, with a population of approximately 180 million and an average gross domestic product (GDP) growth rate of 4.9%, is the fifth largest market in the entire Middle East, Africa and South Asia regions (after India, South Africa, Saudi Arabia and Egypt). It has a youthful population and a large middle class of approximately 30 million. With English as the lingua franca of the business community, a highly evolved services sector that contributes 60% of the GDP, and a legal system based on Anglo Saxon traditions, Pakistan has a number of attributes that make it an attractive market for multinational firms.

The World Bank's 2013 'Doing Business Report', which surveys the ease of doing business in international markets, ranked Pakistan at 107 among the 185 economies surveyed. By comparison, regional competitors China and India ranked 91 and 132 respectively.

In Pakistan doing business is easier in Faisalabad and Multan, and more difficult in Quetta and Hyderabad. Continued reforms have reduced start-up time and costs, but the number of procedures remain high. Business start-up takes on average 21 days and costs 20.2% of income per capita. Business start-up costs ranges from 13.2% of income per capita in cities with online registration to 26.2% of income per capita in Sialkot, where businesses continue to register in person.

Pakistan performs relatively well in starting a business, both regionally and globally. Globally, Pakistan stands at 98 in the ranking of 185 economies on the ease of starting a business; while India stands at 173.

According to the data compiled by Doing Business 2013, it is easier to start a business in Islamabad than in any other Pakistani city—it only takes 16 days and costs 13.2% of income per capita. In contrast, the business start-up process is most difficult in Gujranwala, where it takes 24 days and costs 24.5% of income per capita.

Despite the same regulatory framework, there are differences in the time and cost needed to start a business in Pakistan, mainly due to differences in the efficiency of local branches of national agencies, practices at the local government level, and variations in the use and availability of online services.

Economies around the world have taken steps to make it easier to start a business, streamlining procedures by setting up a one-stop shop, making procedures simpler or faster by introducing technology and reducing or eliminating minimum capital requirements. Many have undertaken business registration reforms in stages, and they often are part of a larger regulatory reform programme.

In some countries, the process of business registration, obtaining construction permits, advancing credit and starting business is straightforward and affordable, while in others it is so cumbersome and time-consuming that entrepreneurs either bribe officials to speed up the process or simply run their businesses informally. The consequences of greater barriers to entry are particularly severe for vulnerable groups such as youth and women, who are more likely to operate in the informal sector as a result.

In spite of significant security threats and familiar emerging market concerns over import permit regulation (IPR), contract enforcement and governance issues, the Pakistani market offers many attractive trade and investment opportunities. With regard to investment, the market has few restrictions on the movement of capital: no shareholding restrictions (outside of a few sensitive sectors), no work permit issues, no technology transfer requirements; and it has a large and sophisticated entrepreneurial class.

Pakistan has a rapidly developing infrastructure, well-established legal systems, comprehensive road, rail, and sea links; and good-quality telecommunications and information technology services. The country is strategically located and serves as a regional hub for access to the Middle East, Southeast Asia, China, Turkey, and the Central Asian republics.

In order to accelerate the pace of business growth, there is no need to reinvent the wheel: it is sufficient to start by introducing reforms that have been successfully implemented in other cities. In fact, Pakistani cities have a lot to gain from adopting the best regulations and practices that are working elsewhere in the country.

For example, reducing business start-up procedures to 16 days, like they do in Islamabad, would shorten starting a business almost to the Organisation for Economic Co-operation and Development (OECD) average of 13 days. Fast construction permit approval, like in Peshawar, would mean that dealing with construction permits also becomes faster in Pakistan than the OECD average of 157 days. To register property in 30 days, like in Lahore, would put Pakistan on the same level as Austria. A low tax rate, like in Islamabad, would fix the total tax rate at 26.0% of commercial profit, similar to Ireland. Importing a container to a Pakistani city with such regulations would take 18 days and exporting would take 20 days, comparable to Italy. Resolving a commercial dispute would be as speedy as in Faisalabad (730 days), and faster than in Cyprus.

In addition to this there are many more regulations Pakistani cities can learn from each other and adopt good practices already working in the country. Pakistan needs to further improve the business environment to make it easier to set up and operate a business.

Requiring fewer procedures to start a business is associated with a smaller informal sector. Formally registered businesses grow larger and are more productive than informal ones. Upon formal registration, entrepreneurs can access courts and credit, supply more important customers, and avoid harassment from government officials or the police. Furthermore, formal enterprises pay taxes, adding to government revenue, which ultimately leads to economic growth.

The writer is a researcher at the Sustainable Development Policy Institute

Published in The Express Tribune, October 7th, 2013.

Like Business on Facebook, follow @TribuneBiz on Twitter to stay informed and join in the conversation.