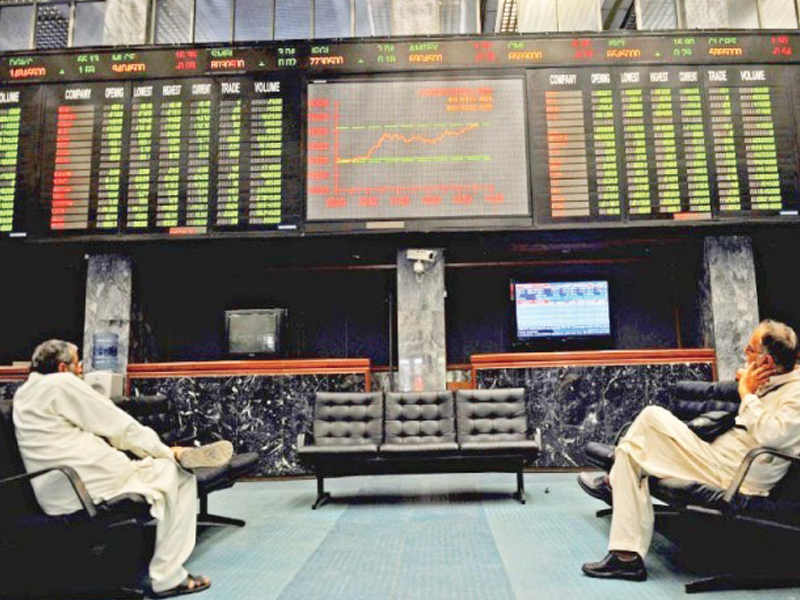 ---
DUBAI:



The Karachi Stock Exchange has broken its all-time record this year, proving a point to the world by becoming the second best performing market on the planet, where only Japan's stock market has been able to perform better.




When the biggest economies seem to be struggling, investors have looked to explore smaller markets to gain speedy returns, giving way to markets such as Mexico and the Philippines, but there are reasons why Pakistan has outperformed all three of them.

The first and foremost reason is the investor moratorium applied in January last year by the Securities and Exchange Commission of Pakistan (SECP), in collaboration with the KSE it allows foreign investors to bring investments to Pakistan with no questions asked about the money's origin and sources, allowing black money to make its way to the whitening mill, with the SECP's will.

This passing of the amnesty not only brought foreign investment into KSE but also encouraged local owners of undocumented wealth to enter the formal economy and let that money revolve around the taxman. This moratorium is to stay until June 2014, and has had an enormous effect on the KSE, more than doubling the daily average traded volume.

Here's another huge reason why KSE has been rocking it out. The SECP allows anyone to own 100% shares in any company in Pakistan, not only that, but he can take out as much profit as he wants, as long as he pays taxes – all income after taxes is remittable outside Pakistan.

Owning 100% of foreign shares is a big deal, most countries don't allow majority stakes, especially large developing countries like India, China, Brazil and Russia, making Pakistan's markets more bankable.

Here's to explain the third reason for the great performance. Most markets rely on technical indices working off large markets, meaning that the index can make long jumps if a particular market has good investments. At most, 30 markets do the trick worldwide, because beyond that number, investor fatigue sets in. It becomes harder to keep track of all the numerous smaller markets as the total number grows.

But, surprisingly, KSE is the opposite. It has way more than 30 markets, making it unique in the world. Then how does it cope with investor fatigue? KSE has a small community of members, 300 odd, at the latest count and they have been in the business for generations, specialising in markets rather than sectors, which allows them to know the KSE inside out and do effortless cross-market play.

Most large stock players worldwide specialise in industries such as pharmaceuticals, energy, technology, etc and stick to it – the very reason why Warren Buffet never invests in the technology sector.

In KSE's case, the individual industries are relatively very small, hence, these members have specialised in maximising returns from small industries with many small markets, rather than a few large ones.

And to run such a busy stock exchange that has probably the most number of markets in the world requires a state-of-the-art trading engine. The software named KATS, which is a KSE trademarked name, acronym to Karachi Automated Trading System, is what drives trading at the Karachi Stock Exchange. All markets are accessed through the KATS terminal for trading, monitoring and regulatory compliance.

When regulations change or new markets are introduced, the new module is simply plugged in to the KATS infrastructure, making it extremely scalable and robust, apart from being a legendary in-house custom created masterpiece that beats Silicon Valley-based market leaders in performance metrics such as throughput.

All these winning hands and arms of the KSE machine form the second best performing stock exchange in the world. Despite its market cap being a mere $52.7 billion and the country's economy projected to grow only 3.6% this year, as compared to its competitor developing countries, KSE has invincibly risen more than 40% this year, showing it out to the world how magnetic it is to the dollar, despite the city's worrying law and order situation.

The writer runs a software company in Dubai

Published in The Express Tribune, October 7th, 2013.

Like Business on Facebook, follow @TribuneBiz on Twitter to stay informed and join in the conversation.
COMMENTS (33)
Comments are moderated and generally will be posted if they are on-topic and not abusive.
For more information, please see our Comments FAQ