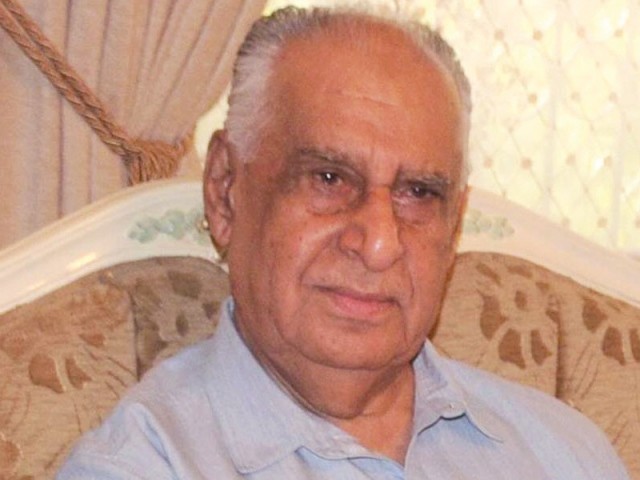 ---
KARACHI: Former president of the Sindh Chapter of Pakistan Muslim League-Nawaz (PML-N) Ghous Ali Shah said on Saturday that although he has resigned from his presidential post in PML-N, he remains loyal to the party and will not be joining any other political party including Pakistan Muslim League-Functional (PML-F).

While addressing a press conference at the Karachi Press Club, Shah explained that the PML-N leadership didn't support his stance on challenging the rigging in the general elections, which disheartened Shah and forced him to resign from presidency of the party's Sindh chapter.

"This act of Mian Sahab annoyed me so much that I tendered my resignation to the central leadership" he said, before adding that he remains with PML-N as a political worker and is still loyal to Mian Nawaz Sharif.

He said he was on familial terms with PML-F's head Pir Pagara, and that any meeting between him and the Pir could not be construed to mean he was joining the 'functional league'. Pir Pagara always supported him in elections in the Khairpur district, but had never invited him to join his party and nor was Shah harbouring any plans of switching loyalties.

While speaking on the ongoing Karachi operation, Shah said the PML-N government was helping the Sindh government make the targeted operation successful.

"We pray that the targeted operation can restore peace in Karachi" he said.
COMMENTS (2)
Comments are moderated and generally will be posted if they are on-topic and not abusive.
For more information, please see our Comments FAQ