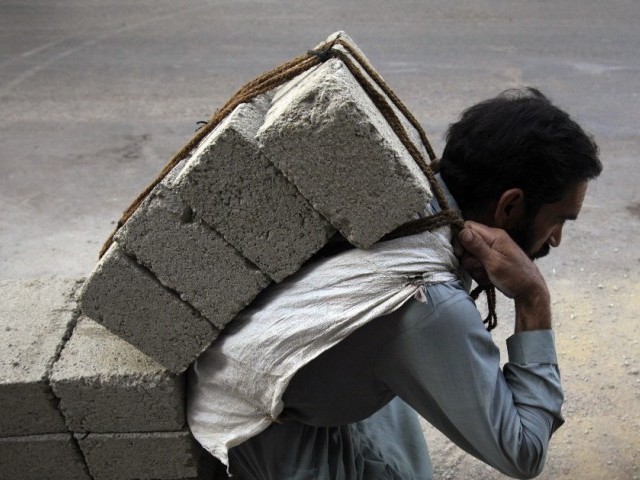 ---
KARACHI:



To promote workplace safety in Sindh and avoid incidents, such as the Baldia factory fire, three main areas of intervention - legislation for occupational safety and health issues, better labour inspections to promote safe working environment and insurance scheme for work-related injuries - have been highlighted in a Joint Action Plan (JAP) launched on Friday.




The Sindh labour department in collaboration with private labour unions and the International Labour Organisation (ILO) officially launched the plan at the Avari Hotel.

At the signing ceremony, representatives of the Sindh labour department, Employers' Federation of Pakistan (EFP) and Pakistan Workers Federation (PWF) stressed their commitment towards the implementation of the JAP. In the JAP, each task has a specific time allotted to it.

The plan is the outcome of the recommendations made in 'Tripartite-plus Consultation' conference held in December 2012 after the Baldia factory incident.  Representatives of ILO, the Sindh government, employers, workers' organisations, donors and civil society members had participated in the conference and offered their recommendations.

Speaking at the signing ceremony, ILO Country Director Francesco d' Ovidio said, "Today is just the start. We have to continue to build positive pressure on the government for the implementation of labour laws and the plan. It needs a strong commitment on the part of the stakeholders for its success."

The ILO country director added that the international organisation wanted labourers of Pakistan to have dignified jobs, where their health and safety was assured.

Sindh Secretary Labour Wasim Ahmed Ursani said that the plan will be used for the implementation of the labour laws in the province. "The JAP will expose and address the shortcomings in the implementation of labour laws," said Ursani, adding that the labour department has sufficient staff for carrying out inspections. "If our labour inspectors carry out their duties honestly, then they can ensure the safety of workers."

The department has teams to keep a check on the labour inspectors shirking from their duties or involved in corruption, according to him.

Ursani informed the Sindh government had issued a notification on Thursday setting Rs10,000 as the minimum monthly wage for unskilled workers, which was to be implemented from July 2013 as per the announcement made by the Sindh chief minister.

Ubaid Ur Rehman Usmani of the EFP told The Express Tribune, "By the end of 2014, more than 80 per cent of the plan will be completed. The plan is beneficial for the employers because no employer wants to lose his workers."

There is a need to create awareness among the labourers regarding their safety. He added that committees will be looking into the plan and will ensure it is strictly followed.

PWF General Secretary Zahoor Awan said that the factories having unions provided 80 to 90 per cent health and safety facilities to their employees and they followed labour laws.

Published in The Express Tribune, October 5th, 2013.