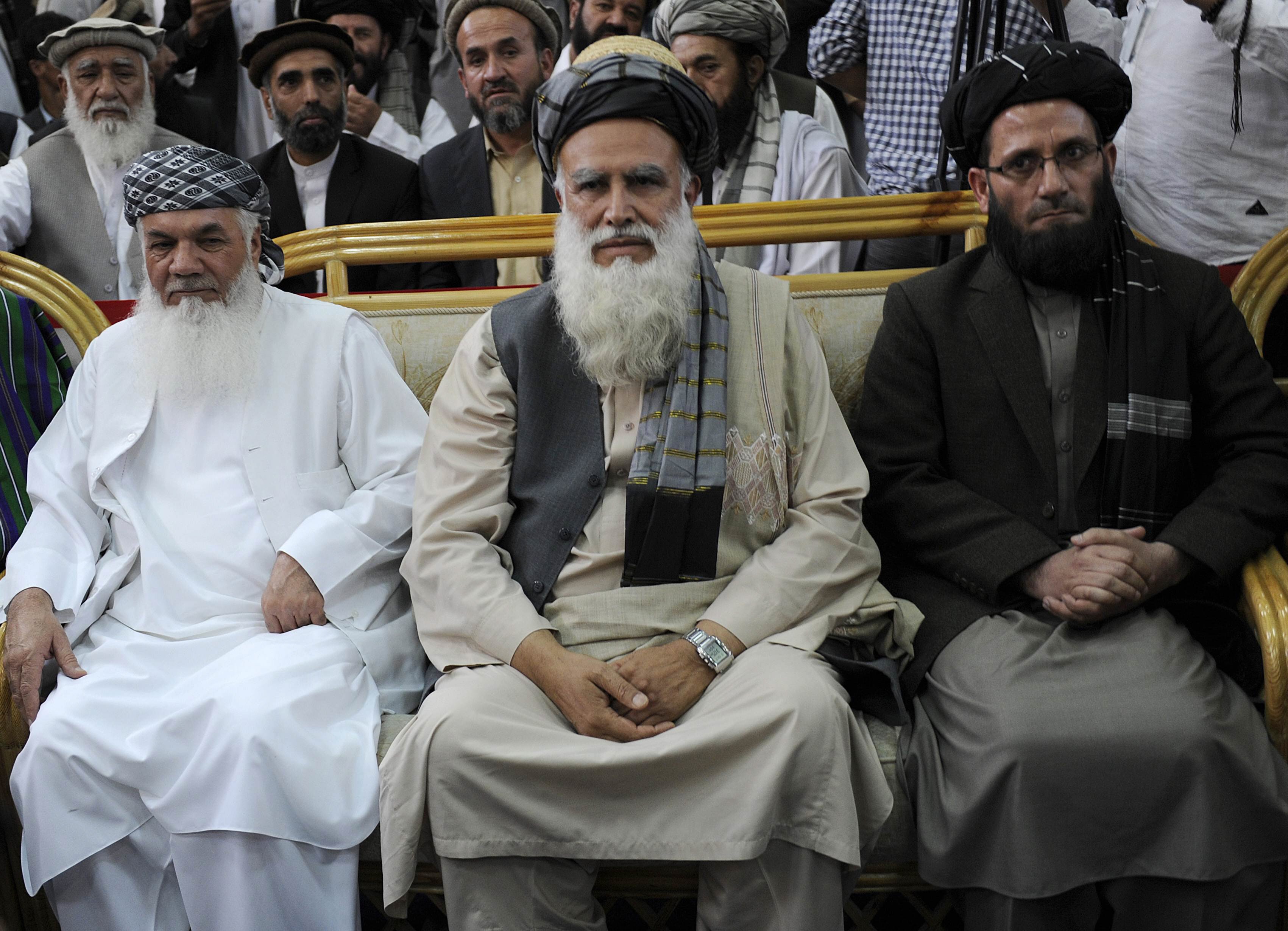 ---
KABUL: The man said to be responsible for bringing al Qaeda to Afghanistan announced he was running for president on Thursday, triggering alarm among Western diplomats.

Abdul Rasul Sayyaf registered his papers at the Independent Election Commission offices in Kabul and vowed to serve the nation as US-led NATO troops prepare to withdraw after 12 years of war.

"Today I nominate myself in order to serve my countrymen and my nation - I want to stand alongside the true servants of Afghanistan," Abdul Rassoul Sayyaf said minutes before he registered at the offices of Kabul's Independent Election Commission.

Sayyaf was named in the 9/11 commission report as the "mentor" of Khalid Sheikh Mohammed, the mastermind of the 2001 attacks on New York and Washington.

President Hamid Karzai is barred from running by the constitution, and the new government is seen as an opportunity to push the country away from years of damaging allegations of corruption and maladministration.

Next year, millions of Afghans will vote in what is being hailed as the most important election since the United States-led war against the Afghan Taliban began 12 years ago.

NATO and the US are also pushing for a credible vote ahead of the exit of tens of thousands of foreign combat troops by the end of the next year.

Western diplomats have previously spoken of their concerns regarding Sayyaf's nomination, given his deeply conservative views regarding women's rights and social freedoms, and his deep ties to militant Islam.

A conservative Islamic scholar, Sayyaf ran paramilitary training camps in Afghanistan and Pakistan in the 1980s and 1990s, and it was there he meet al Qaeda leader Osama bin Laden.

In 1996, Sayyaf helped bin Laden return to Afghanistan after he was ejected from Sudan. Bin Laden stayed in the country under the protection of the Taliban until the American-led invasion of late 2001.

But Sayyaf fought against the Taliban and later emerged as a close ally of President Hamid Karzai.

Sayyaf's nominee for first vice president, Ismail Khan, will also worry the country's Western backers.

Khan, from the country's west, is a warlord turned politician who has been accused of seeking to re-arm ahead of the NATO withdrawal.

Sayyaf's nomination comes two days after the first of the serious contenders, former Northern Alliance leader Abdullah Abdullah, announced his candidacy.

Other likely front runners, including foreign minister Zalmay Rassoul, Western-leaning liberal Ashraf Ghani and Karzai's brother, Qayum, are likely to register over the next few days, with nominations closing on Sunday.
COMMENTS (4)
Comments are moderated and generally will be posted if they are on-topic and not abusive.
For more information, please see our Comments FAQ