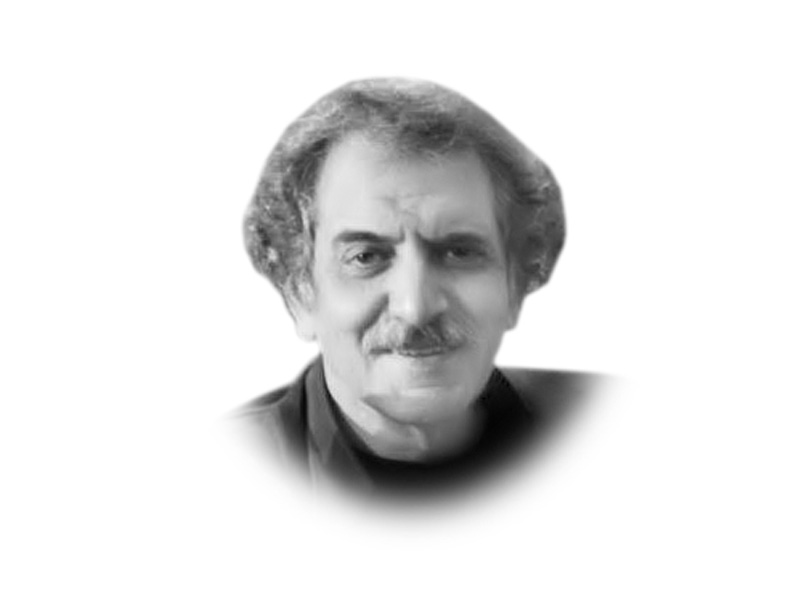 ---
When an Indian warplane bombed Sialkot's Trunk Bazaar on September 10, 1965, public outrage found voice in a song of defiance: "Sialkot tu zinda rahe ga" ("Sialkot, you'll live forever"). The song was just one among some 129 patriotic songs Radio Pakistan recorded during the Indo-Pakistan war in September 1965, reflecting as much the spirit of popular defiance in society as the army's resolve to beat back the enemy.

Such collective commitment to the country's defence in 1965 stands in sharp contrast to the present government's meekness in confronting the Tehreek-e-Taliban Pakistan (TTP), the enemy within dismantling Pakistan in the name of religion. Indeed, the 500lbs (227kg) Indian bomb dropped on Sialkot's bazaar in 1965 seems tame compared with the tonnes of explosives the TTP has used in bombing bazaars and civilians of Peshawar: 700kgs of explosives were used in the bombing of Meena Bazaar that killed 137 civilians in October 2009. Repeated bombings of Khyber Bazaar, Qissa Khawani Bazaar and Soekarno Chowk killed and injured many more. The twin suicide attacks on the All Saints Church in Peshawar on September 22, followed by two more deadly blasts in the city, have killed countless Pakistanis and wounded many more.

In fact, the TTP and their allies have inflicted far greater destruction on Pakistan than the Indians did during the '65 war. According to the South Asia Terrorism Portal, while Pakistan lost 3,800 soldiers in the '65 war, terrorist attacks between 2003 and 2013 have claimed the lives of 5,318 security personnel. The number of civilians killed during this period is over 40,000 compared with some 200 civilians killed by the Indian aerial bombings of the Sialkot bazaar, a hospital and medical school in Kohat and two villages outside Peshawar in September 1965. Indeed, for some observers, these aerial bombings reflected poor training of Indian pilots rather than a deliberate policy of targeting civilians.

The TTP's slaughter of Pakistani civilians and beheading of security personnel is central to its strategy of terrorising opponents into silence and submission. That such a mindset is repugnant to our religion is reflected in the manner prisoners were treated after the first battle Muslims ever fought, at Badr in 624. Describing this historic moment in his biography of Prophet Muhammad (peace be upon him), Tariq Ramadan notes: "They had 70 prisoners and a discussion of their fate took place between the Prophet (peace be upon him), Hazrat Abu Bakr (RA) and Hazrat Umar (RA). Hazrat Umar (RA) wanted the prisoners to be killed, while Hazrat Abu Bakr (RA) disagreed. Prophet Muhammad (peace be upon him) decided to spare their lives except for two prisoners who had been particularly cruel to the Muslims in Mecca, torturing them to death" (Tariq Ramadan, professor at Oxford University, The Messenger: The meanings of life of Muhammad, p. 106).

Clearly, rather than reflecting the courage and compassion of Muslim pioneers, the TTP are more in sync with some of the fanatical groups in modern history, which believed in creating an ideal society based on racial, religious or ideological purity. People who did not share the ideological vision of these groups became disposable objects and were exterminated in death camps. Such ideological self-righteousness cuts across religion and culture and is exemplified in some of the glaring atrocities of the twentieth century: in the gassing of Jews and other 'inferior people' by Nazi Germany to create a pure Aryan race, in the massacre of Palestinians at Dier Yasin to ensure the purity of Israel as a Zionist state, and in the massacres of Cambodian citizens by Khmer Rouge for creating a 'pure' classless society. Closer to home, the Islamic Emirate of Afghanistan exacted a price for its ideological purity by slaughtering Hazara Shias in Bamiyan, even as the TTP and its allies are killing Pakistani Shias and others in order to turn Pakistan into a Sunni state.

In this sense, the TTP and their allies pose as grave a threat to Pakistan today as the Nazi party did to Germany during the 1930s and the Khmer Rouge to Cambodia in the 1970s. Negotiating with the TTP given their antagonism to democracy and Pakistan's Constitution would be self-defeating. Rather than reflecting a democratic process, such negotiations seem rooted in a mindset drained of the kind of courage and conviction that spurred the nation's defence in September 1965.

Published in The Express Tribune, October 1st, 2013.

Like Opinion & Editorial on Facebook, follow @ETOpEd on Twitter to receive all updates on all our daily pieces.