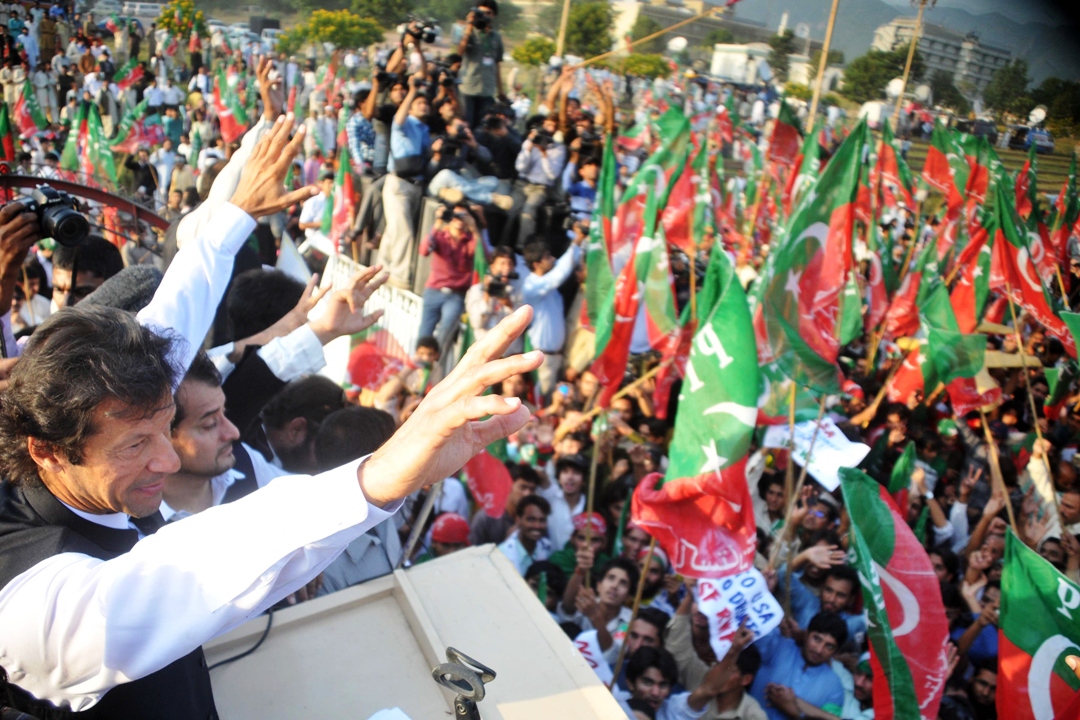 ---
ISLAMABAD:



As the Pakistan Tehreek-e-Insaf (PTI) failed to conduct local bodies elections in Khyber-Pakhtunkhwa (K-P) within the promised timeframe of 90 days, the party has put itself in an odd situation.




PTI exercises its role as the main opposition party in Punjab where PTI leaders are opposing Punjab's proposed draft bill suggesting local government elections on non-political basis at the union council, town and district levels. But in K-P, the party has proposed a draft bill for the local government system in consultation with its coalition partners, the Jamat-e-Islami (JI) on the same pattern as Punjab.

PTI Punjab President Ijaz Ahmad Chaudhry has said, "We will not let Punjab government pass this 'objectionable' bill, and will resist holding elections on non-party basis."

MNA Mian Shahid Latif of Pakistan Muslim League-Nawaz (PML-N) said that PTI should first take care of its affairs in the K-P province which is following the Punjab pattern on this issue.

However, Punjab PTI's Ijaz Chaudhry has contradicted this stance and said that his party was introducing the concept of village council and elections would be held on a three-tier bais for the first time.

Responding to a question, Chaudhry admitted that PTI's coalition partner, JI wanted elections on non-party basis at the union council level.

He further said that there is a serious difference on this point and the PTI stance is still the same that elections should be held on party basis at all levels.

Ijaz Chaudhry said that the draft bill is not final yet. However, the K-P minister for local government told The Express Tribune that the decision was taken in consensus to hold election at union council level on non-political basis.

The Supreme Court of Pakistan has sought written explanation from the federal and provincial governments on why the local bodies election had not been held by the deadline of September 15.

The Punjab province has given the date of election as December 4. However, the K-P government has to explain why these elections were delayed in violation of several constitutional provisions, and despite repeated reminders from the Supreme Court.

PTI and Muttahida Qaumi Movement (MQM) have expressed their concern over a proposed bill that was prepared under the supervision of Minister for Interior Chaudhry Nisar Ali Khan to introduce local government system in the federal capital, Islamabad. The federal cabinet formed a committee in the supervision of interior minister, comprising Khawaja Zaheer Ahmad former Deputy Islamabad to look into this bill.

So far, in all the four provinces, and Islamabad, no consultation was made with citizens before introducing local government system.

Published in The Express Tribune, September 30th, 2013.