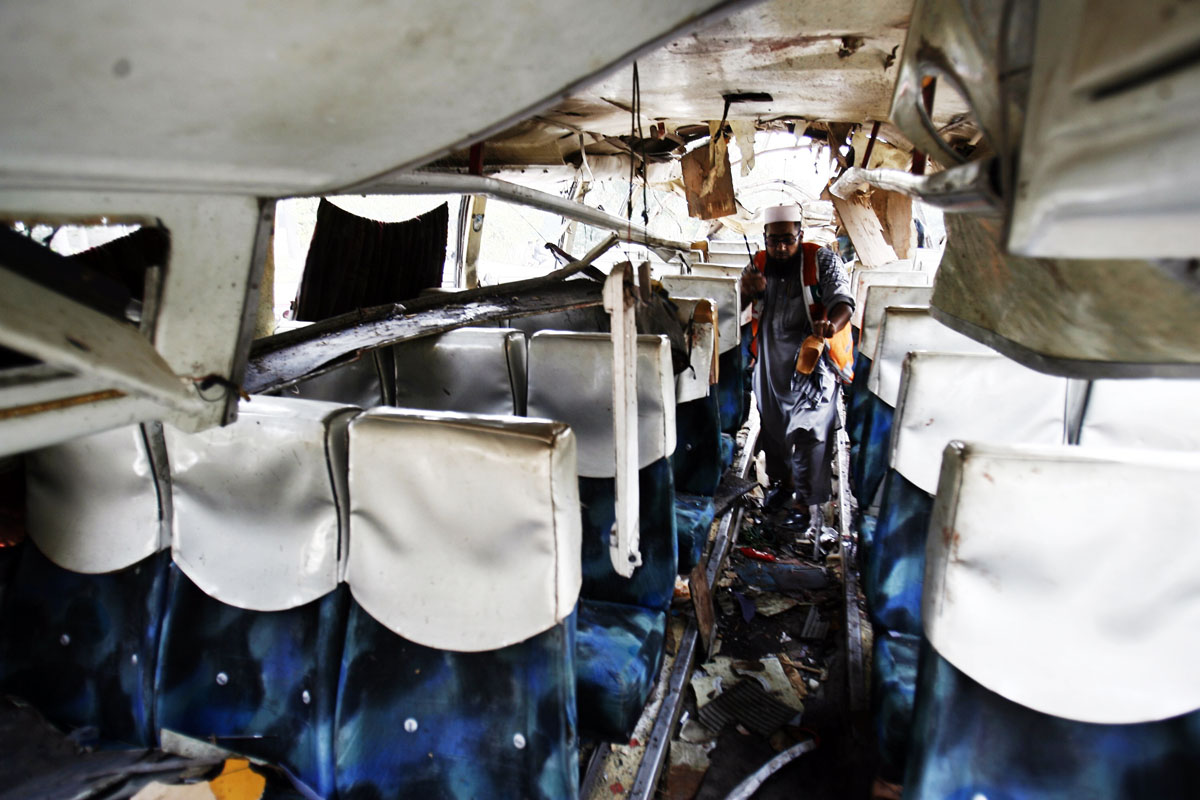 ---
CHARSADDA: The blast took more lives than it claimed.

Following the incident, District Headquarters (DHQ) Hospital, Charsadda was teeming with medical staff, deceased victims, the injured and those looking for their missing family members.

Wali Muhammad, a man in his 50s spotted a half charred body in the emergency ward and rushed to it with a leap. The shrieks echoed throughout the hospital's corridors as Wali laid eyes on the lifeless and mutilated body of his son.

Muhammad belongs to Akhun Dheri, an area severely damaged by the floods of 2010. He lost most of his land and his house was also destroyed. Wali's only hope was his son, Ali Khan, who was also the only educated child of the family. Ali made it through the HSSC and joined Charsadda Technical College to do a civil diploma which he finished in 2011. He would confidently tell his family of nine, "One day I will get a job and all our hardships will be over."




Before the general elections in May, Ali was campaigning for a politician after he promised to get Ali a job if he won. The politician did end up winning and Ali started visiting his office in Peshawar regularly to get him to keep the promise.

Fighting back tears, Wali said that after going to Peshawar over ten times a month since the elections, at last the politician directed a deputy secretary to find Ali a job in one of the upcoming government projects. On Friday, Ali visited the secretary and was given a job that he was due to start from October 1.




Wali said his son called his brother on the phone and excitedly told him he was coming home with good news. At this point Wali broke down and said, "I didn't know that he was going on a death ride."

Ali's elder brother was also killed six months ago in a road accident on the fifth day of his wedding.

Published in The Express Tribune, September 28th, 2013.
COMMENTS (8)
Comments are moderated and generally will be posted if they are on-topic and not abusive.
For more information, please see our Comments FAQ