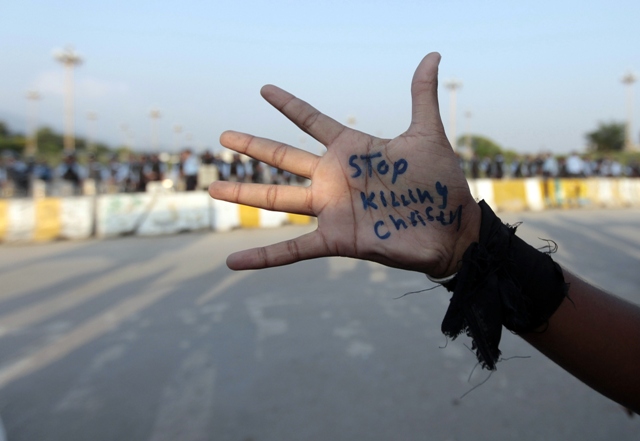 ---
ISLAMABAD:



Christian residents of Iqbal Town were allegedly beaten up by unidentified men on Monday evening for participating in protests against Sunday's carnage in a Peshawar church.




An Iqbal Town resident, who requested anonymity, said he was an eyewitness to the episode. The resident, said several men thrashed seven or eight Christian youths with batons outside the Unitarian Church in the neighbourhood. The men had their faces covered, the resident said. Some of the victims, including Pastor Safir, were missing, the resident claimed.

Another Christian resident of the neighbourhood alleged police complicity in the incident. The second resident claimed police were trying to 'teach' the Christian community a lesson for two consecutive days of protests on the Islamabad Highway. The resident alleged police had stationed a mobile van near the area's taxi stand and were nabbing any Christians that went nearby.

Iqbal Town has a significant Christian population and the community has led some of the strongest protest rallies in the capital over the past couple of days.

Officers at the Shehzad Town police station said they had not received any reports about the thrashing incident. They denied detaining Christians but said police personnel have been deployed at Iqbal Town because of the recent protests.

Published in The Express Tribune, September 24th, 2013.