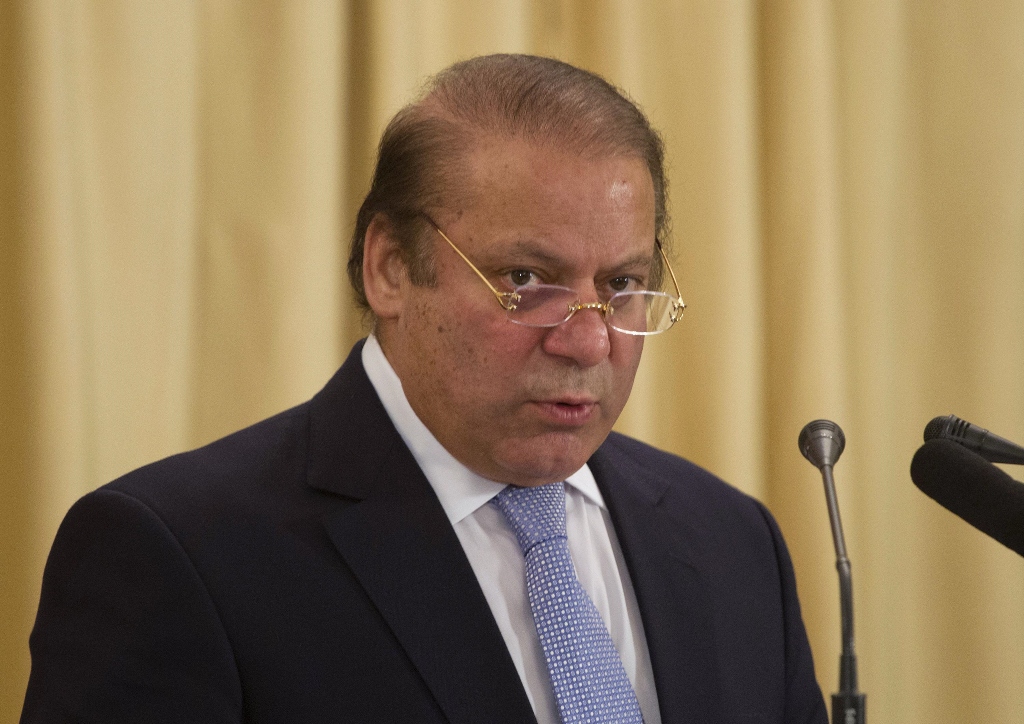 ---
ISLAMABAD:



Prime Minister Nawaz Sharif is all set to raise the issue of controversial drone attacks in the country's tribal areas during his address in the United Nations (UN) General Assembly on September 27, the foreign office stated.




"On the issue of drone strikes, Pakistan's position has been clearly articulated by our leadership and it will be projected at the United Nations," foreign office spokesperson Aizaz Ahmed Chaudhry told reporters at his weekly briefing on Thursday.

This is for the first time the government of Pakistan would take up the issue of drone strikes at the highest level in the UN, suggesting a policy shift from the previous administrations.

The development came after the recently held All Parties Conference (APC) adopted a unanimous resolution asking the federal government to consider the possibility of taking the drone issue to the UN.

However, the US insists that the CIA-piloted drone program is crucial for eliminating high-value targets associated with al-Qaeda and the Taliban. It is not clear yet if the Obama administration will review its policy following Pakistan's move to bring this controversy on the UN platform.

The spokesman said that the prime minister will visit New York from 23 to 29 September to attend the UN General Assembly session.

The prime minister's other engagements include meetings with a number of heads of states, he added.

"Prime Minister Nawaz Sharif will also address some high-level events on Sustainable Development, Millennium Development Goals, and Nuclear Disarmament on the sidelines of UN General Assembly session," he said.

He also confirmed that the prime minister will not hold any bilateral meeting with US President Barrack Obama during his visit to New York.

"The two governments are in touch with each other and the meeting will be scheduled in the coming months," he said.

Sources said Sharif was expected to travel to Washington in November for an official visit to US where he would meet the US president.

Mullah Baradar's release

When asked about the possible release of Afghan Taliban's former deputy, the spokesman maintained his earlier position that Mullah Abdul Ghani Baradar will be released at an appropriate time.

"The government has taken a principled decision to free the former operation commander of Afghan Taliban but would not provide any specific date or other details regarding his imminent release," he clarified.

Pakistan-India PMs meeting

Aizaz Ahmed Chaudhry, while talking about the possible meeting between Nawaz Sharif and his Indian counterpart, said the countries were in touch with each other.

"We will confirm the meeting after a decision has been made," he added.

Published in The Express Tribune, September 20th, 2013.
COMMENTS (4)
Comments are moderated and generally will be posted if they are on-topic and not abusive.
For more information, please see our Comments FAQ