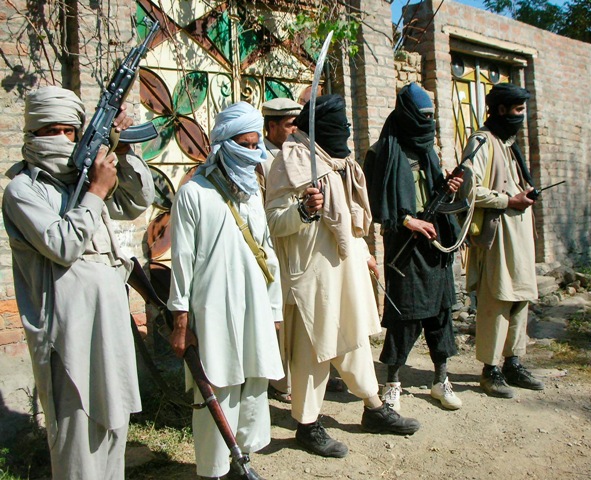 ---
ISLAMABAD:



Awami National Party (ANP) has claimed that Taliban have made their comeback to Swat and Malakand Division during the last three months of Pakistan Tehreek-e-Insaf (PTI) led government in the Khyber-Pakhtunkhwa (K-P) and the killing of senior military officers on Sunday is the outcome of this re-grouping.




Talking to The Express Tribune, ANP spokesperson Senator Zahid Khan said that soon after PTI took charge of K-P, reports are emerging that militants have returned to the province and reinforced their position by taking advantage of PTI's "lenient" policy.

"We have information that Taliban have returned to their old strategic stronghold areas, including Swat and Malakand division and have started to re-group," said Khan, adding that neither the government nor the media has highlighted this issue."Tell the nation who is attacking the security forces and with whom the negotiations are taking place," Zahid Khan questioned.

"The killing of Major General Sanaullah and Lieutenant Colonel Tauseef along with a soldier in Upper Dir on Sunday proves not only the regrouping of militants but also their double standards after the government's decision to negotiate," Khan said. Zahid also held the government's ambiguous policy responsible for providing opportunity to the militants to operate in the province.

"Why don't they (PTI) make their strategy public if they hold talks with the militants as to how and with whom the dialogue is to be initiated," ANP Senator maintained.

He alleged that the K-P police did not take any action against the militants due to unclear policy of the provincial government. He also lambasted the K-P government for announcing a unilateral decision to pull out military.

When contacted, the spokesperson for K-P chief minister Sheraz Piracha explained that PTI will neither pull out the forces abruptly nor adopt any tolerant approach towards the militants.

The spokesperson said that all stakeholders, including the federal government, army and people of the area would be taken on board before any major decision.

Published in The Express Tribune, September 16th, 2013.