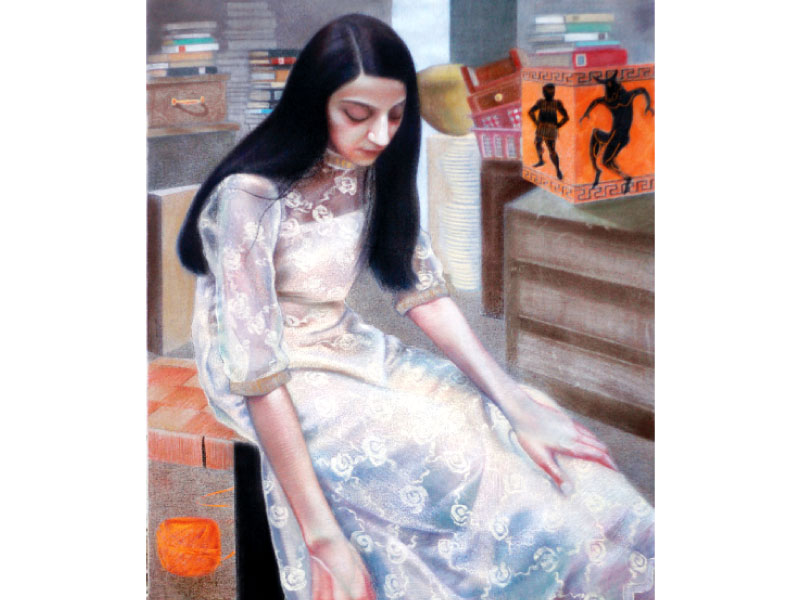 ---
LAHORE:



An exhibition of Dua Abbas Rizvi's painting titled Elegies, Effigies will open on Thursday (today).




Talking to The Express Tribune Rizvi said her work celebrated the female form.

"I've tried to depict the place of a female at the heart of a good story," she said.

She said she had explored the roles traditionally associated with women in a society.

"My work may also be seen as a vague expression of disgruntlement at how perfunctory gender roles become over time," she said.

She said women's roles and depiction in art had declined over the years.

She said medieval backdrops appealed to her the most because female form was served as inspiration for artists.

She in medieval art, women had vestiges of divinity and miracles were associated with them.

She said her work to attempted to recapture those times.

"By using symbols and means of secondary narration, I have also tried to poke fun at the androcentric construct of many of these tales without being too obvious," she said.

In the painting Ariadne, she said Theseus' heroism was reversed as the silhouette of a tiptoeing minotaur closed in on him.

She said this happened in the background, in the guise of Greek decorations on a box.

She said she had aimed to create meaning independent of ancient Greek works, as well.

Sanam Taseer, the curator of the Taseer Art Gallery said, "Dua captures the feminine mystique skilfully. Her work is tinged with a deep existential sadness that adds depth her subject. Her work also captures the strength and tenaciousness of a woman who will not be put in a cage and pigeonholed."

The exhibition will continue till September 19.

Published in The Express Tribune, September 12th, 2013.