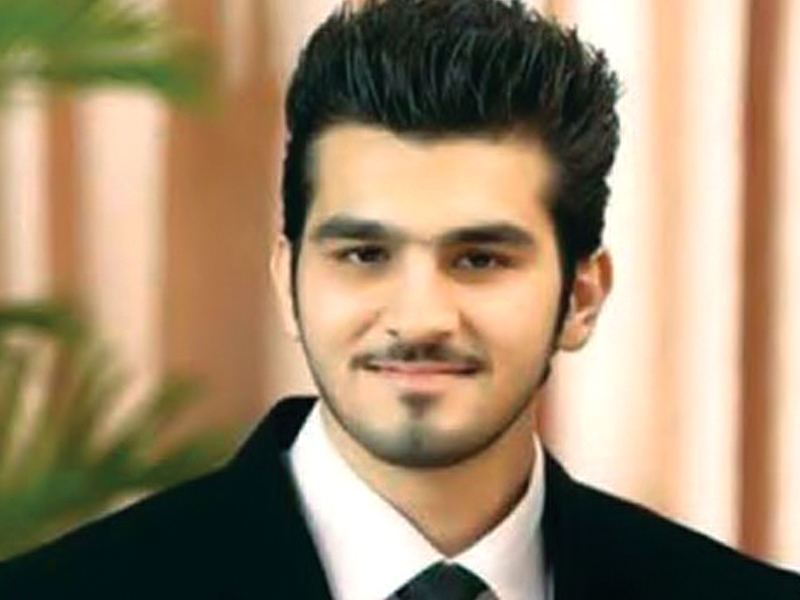 ---
KARACHI:



"Shahzeb was shot to death last year but today is the day that I feel he has actually died."




The 20-year-old's dejected and heartbroken friend, Umer Mukhtar, told The Express Tribune on Monday. Umer and thousands of other people were part of a wide movement seeking justice for the murder of Shahzeb Khan. The movement, which began on social media, spilled onto the streets and the city witnessed its youth taking to the streets to demand the arrest of Shahrukh Jatoi, who was convicted by the Anti-Terrorism Courts on June 7.

These young activists - who had celebrated Shahrukh's conviction as a success of their struggles - were upset to hear that Shahzeb's family decided to pardon the criminals. "All our efforts for our friend have ended in vain. I feel crushed," said Umer.

The Facebook page 'In Memory of Shahzeb Khan' that has over 170,000 members, was created by Umer two days after the murder took place on December 25, 2012. He also organised a total of 18 protests seeking Shahrukh's arrest. Eleven of these protests were held in Pakistan while the rest were organised in UK, US and other countries.

"If the family had to do this, we would have never organised the first protest," said the young man. The Supreme Court had taken suo motu notice merely 36 hours after this first protest. "Everyone knew that the criminals were influential so why did Shahzeb's family bow down to pressure at this stage."

The friend admitted he feels embarrassed to face others. "People are accusing us of taking money," he said, adding angrily that the case witnesses and Shahzeb's close friends were never taken into confidence. "We risked our lives and went ahead with the case. Who would protect us from the killers once they are out?" Another disappointed friend, who took part in every demonstration, believes that no one would come out on the streets again and scream for justice.

One of Shahzeb's neighbours in Country Club Apartments, Ali Rahman, was angry but he felt justice was done to some extent as the murderers were caught and sentenced. "They are convicted murders and no one can take that from them."

Even some relatives are struggling with this development. Shahzeb's paternal aunt, Anila, said it was wrong of her brother, Aurangzeb, to pardon the killers. "We wanted the killers to be hanged not let loose on the streets again."

Politician Nabil Gabol, who is also Shahzeb's uncle, expressed his anger on Twitter. It was a shameful act by the Shahzeb family to forgive the murderers, he said, adding that the family did it for money.

Wat a shameful act by shazeb parents to forgive the murderers of shazeb . If its true they hv no right to remain associated to me .

— Nabil Gabol (@Nabilgabol) September 9, 2013

Meanwhile, Express News anchorperson Shahzeb Khanzada, who was on the forefront of the media campaigm, admitted he was utterly disgusted with the decision.

#Justice4Shahzeb trending

Meanwhile, the hashtag 'Justice4Shahzeb' was trending once again but, this time, people were venting their frustration and not demanding justice. A user, Javeria, said that she would never take part in any campaign while Basit Azeem pointed out that "no political or any other kind of pressure is worth forgiving a son's death."


No political or any other kind of pressure is worth forgiving a son's death. #Justice4Shahzeb

— Abdul Basit Azeem (@emmybasu) September 9, 2013


According to sources privy to the matter, a deal of Rs 80 crore was finalised between Shahzeb's family and the convicted families in Dubai. Some news channels even claimed that two politicians played an important role in finalising the deal.

For a normal life

Meanwhile, Shahzeb's mother Ambreen explained the decision to pardon the culprits was taken to 'normalise' the lives of others. "We wanted Shahzeb's friends and others who took part in the campaign to have normal lives," she said, in Express News' show 'To The Point'. "Some of them don't go to their universities while others have bodyguards for their protection."

In this situation, Ambreen felt this was the right decision. "I am ready to face my son on the Day of Judgment."

Published in The Express Tribune, September 10th, 2013.
COMMENTS (85)
Comments are moderated and generally will be posted if they are on-topic and not abusive.
For more information, please see our Comments FAQ