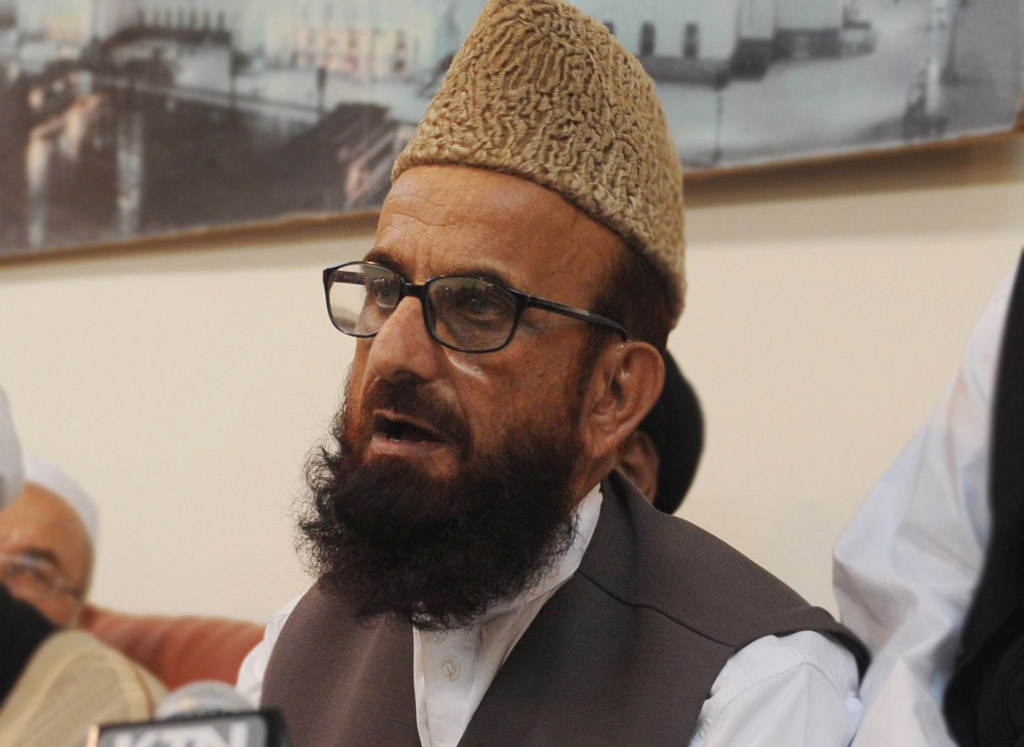 ---
LAHORE: Several clerics called for further persecution of the Ahmadi community at conferences held on Saturday night to mark the 39th anniversary of the passage of the Second Amendment, which declared Ahmadis to be non-Muslims.

The speakers branded Ahmadis enemies of Pakistan, called for their social and economic boycott, and demanded that they be banned from taking up any government or military jobs. The Jamaat-i-Ahmadia had asked its members to stay away from the gatherings and be extra careful in their movements on the day.

Though provisions exist in the Pakistan Penal Code declaring hate speech to be a criminal offence, they have rarely been invoked. According to Section 153-A of the PPC, "Whoever by words, either spoken or written … promotes or incites, or attempts to promote or incite, on grounds of religion … disharmony or feelings of enmity, hatred or ill-will between different religious groups  …. shall be punished with imprisonment for a term which may extend to five years and with fine."

Johar Town

At the Markazi Khatm-i-Nabuwat Conference in Johar Town, Ruet-i-Halal Committee Chairman Mufti Muneebur Rehman said that he and his followers were prepared to make sacrifices for Khatm-i-Nabuwat. He alleged that Ahmadis were involved in "suspicious activities" and "serious measures" were needed against them.

Dr Amir Liaqat Hussain, of Geo TV fame, defended Pakistan's blasphemy laws. He said that the Ummah needed to unite in support of the laws. He said that they would not allow any amendment to the laws.

Maulana Muhammad Azam Naeemi said there was a need to mobilise the common man against Ahmadis. Maulana Raghib Hussain Naeemi termed Ahmadis and their leaders "stooges of the West".

Pir Muhibullah Noori, caretaker of Baseerpur, said that Ahmadis should be banished from Pakistan. He told the audience that if they truly loved the Prophet Muhammad (peace be upon him), they would not let Ahmadis live their lives freely.

Allama Raza-i-Mustafa said Ahmadis should be chased till death.

Justice (retired) Mian Nazeer Akhtar said that the time for speeches against Ahmadis was over and it was now time to do something practical. He said everyone should play their role against Ahmadis to tighten the noose around them.

The participants in the conference passed a resolution demanding a ban on Ahmadi publications and legal action against their publishers; the removal of all Ahmadis from government jobs; government-sponsored celebrations of September 7 at a national level; and for the introduction of a new oath of office for holders of important posts affirming that the Prophet Muhammad (pbuh) was the last prophet.

Chenab Nagar

The 26th annual International Khatm-i-Nabuwat Conference, organised by the International Khatm-i-Nabuwat Movement, was held in Chenab Nagar, whose population is mostly Ahmadi.

The speakers at the conference made derogatory remarks about Jamaat-i-Ahmadia leaders and blamed them for terrorism in Pakistan.

Jamiat Ulema-i-Islam (JUI) Secretary Maulana Abdul Rauf Farooqi said it was time to pounce on Ahmadis. He called them apostates and said that they deserved "extreme steps".

Allama Muhammad Younas Hasan said that a "massive search operation" should be launched across the country to identify all of them. He said that he and his followers were willing to make "any sacrifice" for their cause. He said all sects of Islam were united in their opposition to Ahmadis. He said that Muslims should boycott Ahmadis socially and economically to make it harder for them to live in Pakistan.

Maulana Qari Shabbir Ahmed Usmani said that the struggle against Ahmadis would continue "till its logical end". He said all Ahmadis and their leaders should convert in order to gain Allah's blessings.

Maulana Asadullah Farooq demanded a ban on Ahmadis joining the armed forces as they were "traitors".

Speaking at a conference at the Idara Talimat-i-Islamia, Jamaat Ahle Sunnat leader Nazim Allama Riaz Hussain Shah said that lessons about Ahmadis should be put in the schools syllabus. He praised those who had launched the campaigns against Ahmadis in order to get them declared non-Muslims via the Second Amendment.

Aalmi Majlis Tahaffuz Khatm-i-Nabuwat Vice Ameer Maulana Sahibzada Aziz Ahmed, addressing a conference at Jamia Ashrafia, said the Ahmadi population in Pakistan was a security risk and they should therefore be banished.

JUI-F General Secretary Abdul Ghafoor Haideri said that the appointment of an Ahmadi as advocate general in Khyber Pakhtunkhwa was unacceptable. He said that the government must withdraw his appointment, or they would launch a movement.

Abdul Lateef Yousafzai, the new KP advocate general, held a press conference last Friday where he said he was not an Ahmadi and accused the JUI-F of running a campaign to "smear" him.

Published in The Express Tribune, September 9th, 2013.
COMMENTS (64)
Comments are moderated and generally will be posted if they are on-topic and not abusive.
For more information, please see our Comments FAQ