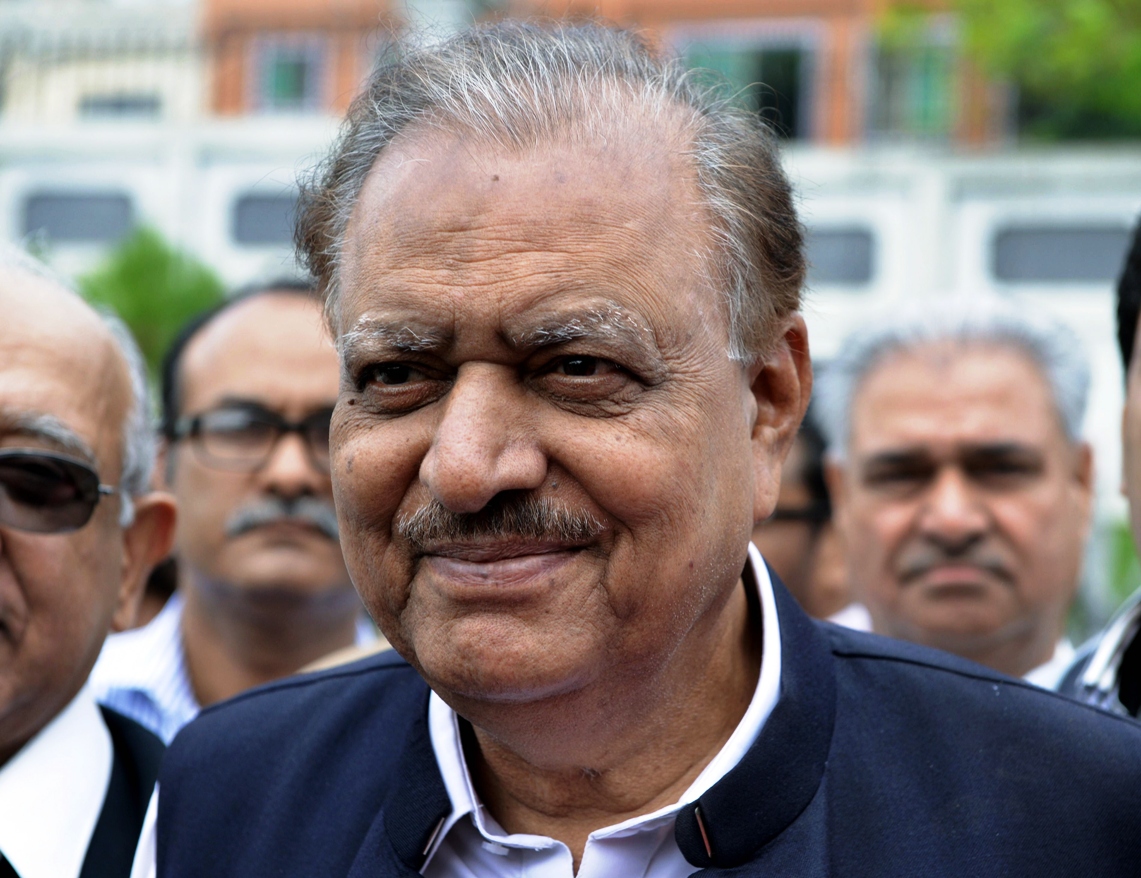 ---
ISLAMABAD: Mamnoon Hussain, who will be sworn in Monday as the 12th president, is a well-respected but low-profile businessman who was born in India and led a successful career in textiles.

A staunch loyalist of Prime Minister Nawaz Sharif but with no power base of his own, Hussain's time in office will cement the country's democratic transition back to a ceremonial head of state.

He will formally preside over a government that must solve a power crisis, kick-start the economy, counter a Taliban insurgency and navigate a tricky alliance with the United States.

Often photographed smiling, the 73-year-old Hussain - who sports a cropped moustache - has spent most of his life as a key member of the business community in Karachi.

He owns a textile firm and was president of the Karachi Chamber of Commerce and Industry at one point during Nawaz's second term as prime minister from 1997 to 1999.

In 1999, Nawaz surprisingly appointed him governor of Sindh. But his tenure was cut short when Nawaz was deposed in a military coup.

Hussain was a key figure in Karachi for Nawaz.

"He is a selfless and straight-forward man who makes friendship out of sincerity not of utility," Tariq Khaliq, a friend of Hussain's for more than half a century, has said.

"He is thoroughly noble and a simple man and unlike traditional Pakistani politicians."

Born in Agra, home of the Taj Mahal, in 1940, he was still a child when he fled with his family to Karachi after the 1947 partition.

He studied at the Institute of Business Administration in Karachi and inherited his family's modest cloth business, which he exported and traded in the local market.

He served as a secretary of the PML-N in Karachi, but his appointment as Sindh governor was considered something of a surprise in political circles.

Nawaz is understood to have been attracted by his loyalty and low-profile manner, and by selecting a president from the south he gives Karachi some stake in the federal government.

Hussain was elected president on July 30 by members of the four provincial assemblies and the federal parliament.

He won 432 votes and his only rival, Wajihuddin Ahmed, 77, after the main opposition Pakistan Peoples Party boycotted the vote.

He is married and has three sons who have careers in banking.
COMMENTS (28)
Comments are moderated and generally will be posted if they are on-topic and not abusive.
For more information, please see our Comments FAQ