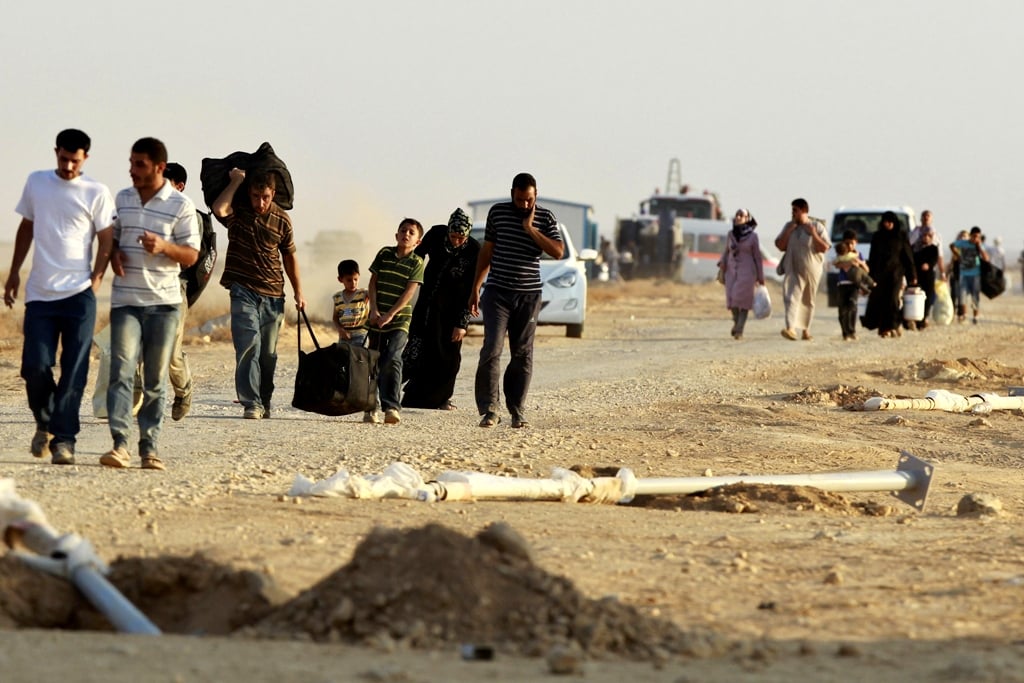 ---
SWEDEN: Sweden on Tuesday became the first European Union country to announce it will give asylum to all Syrian refugees who apply.

"All Syrian asylum seekers who apply for asylum in Sweden will get it," Annie Hoernblad, the spokesperson for Sweden's migration agency, told AFP.

"The agency made this decision now because it believes the violence in Syria will not end in the near future."

The decision, which will give refugees permanent resident status, is valid until further notice, added Hoernblad.

Until now, Sweden could only house refugees temporarily for three years, after each individual case was evaluated by the state.

The agency expects that the "vast majority of Syrian nationals who today have provisional status will apply for permanent status," said Hoernblad.

Those granted permanent status will also be allowed to bring their families to Sweden.

The move came as the United Nations said the number of refugees fleeing the conflict in Syria had passed two million, which the UN High Commissioner for Refugees, Antonio Guterres, called "the great tragedy of this century".

Since 2012, Sweden has taken in some 14,700 asylum seekers from Syria.

Swedish Migration Minister Tobias Billstroem called on other countries to recognise their duty to help the Syrian people.

"No other conflict on earth today is as terrible as the long and bloody conflict in Syria. That should make many politicians, inside and outside the EU, think about our responsibilities," he told the Swedish tabloid newspaper Aftonbladet.

In 2012, Sweden received a total of 44,000 asylum requests, a 48-percent increase and the highest number since 1992, at the time of the conflict in the former Yugoslavia.

The figure included around 8,000 requests from Syrians.


COMMENTS (38)
Comments are moderated and generally will be posted if they are on-topic and not abusive.
For more information, please see our Comments FAQ