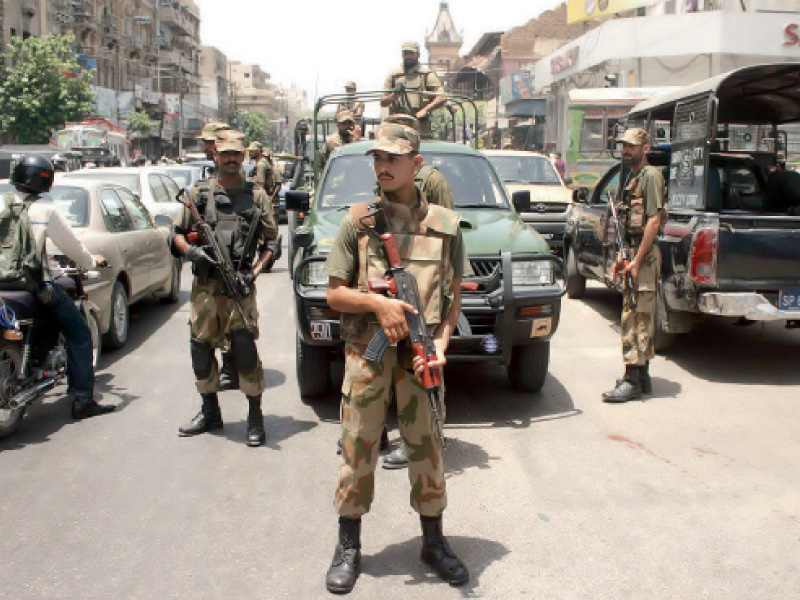 ---
KARACHI: Chief Justice Iftikhar Muhammad Chaudhry summoned Director General Rangers (Sindh) over the arms and ammunition smuggled from the port in Karachi to different parts of Pakistan, Express News reported on Friday.

In response to the enquiry, DG Rangers explained that ammunitions are first sent to the tribal areas from Karachi and are then transferred back to the city. All entry routes in the city are entrenched with check-posts in the absence of forces. He further said that in the presence of all these problems police and rangers usually have to respond quickly to the circumstances.

Commenting on the ongoing violence in Karachi, DG Rangers said that AK-47 and 9mm pistols are the most commonly used weapons in Karachi killings.

He further said that the case related to 19,000 missing Nato containers is an old one and also blamed the former port and shipping minister in reference to the same. He further elaborated that secret agencies are investigating this case.

A larger Supreme Court bench, headed by Chief Justice Iftikhar Muhammad Chaudhry, resumed the hearing of the Karachi suo motu case that had earlier ordered the implementation of its October 2011 verdict to curb target killings and called for political parties to stop supporting criminal groups.

The bench also comprised Justice Jawwad S Khawaja, Justice Gulzar Ahmed, Justice Muhammad Athar Saeed and Justice Sheikh Azmat Saeed.