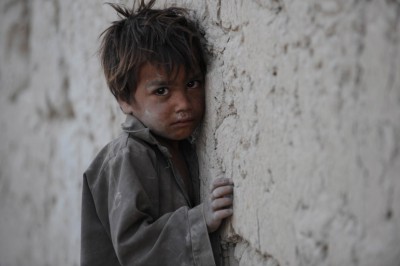 ---
ISLAMABAD:



A series of papers from one of the world's most respected medical journals has called for greater focus on national nutrition programmes and strong integrated health programmes to address malnutrition issues in the country.




The Lancet series "maternal and child nutrition-2013" was launched on Wednesday by Save the Children in collaboration with the Aga Khan University Hospital (AKUH) at a local hotel.

The series identify a set of 10 proven nutrition-specific interventions, which, if scaled up to cover 90 per cent of the nutritional needs in 34 high-nutrition burden countries --- where 90 per cent of the world's stunted children live --- could save 900,000 children under age-five from dying.

Speaking at the launch, president and chief executive officer (CEO) of Save the Children Carolyn Miles said that in Pakistan, 35 per cent of deaths of children under-five can be attributed to malnutrition.

She said that malnutrition was not a health issue alone but also an economic one, as an unhealthy workforce negatively affects economic development.

Dr Zulfiqar Bhutta of AKUH, who is one of the authors of the series, said that it was strange to know that trends of stunted growth in Afghanistan were far better than in Pakistan.

"It is because they implemented the key interventions to address the root causes of malnutrition in the country," he said.

"There is a need to create an enabling environment as Pakistan has made no sufficient nutrition interventions that are critical to produce policy change and impact," he said.

Dr Bhutta said that the adolescent nutrition was equally important but unfortunately it remained ignored in Pakistan as more focus has been paid on sexual and reproductive health.

He said that the media can play a crucial role in creating awareness among the masses about improving their nutritional status.

He also stressed on the need to focus more on promoting exclusive breastfeeding practices in Pakistan and emphasised the need to educate communities about the issue.

"If we want to address issues of malnutrition we will have to take long term sustained initiatives. This includes food security, child protection, gender dynamics, which calls for nutrition sensitive interventions such as programmes aimed at poverty alleviation, empowering women, targeted agriculture safety nets and early childhood development programmes," he said.

UNICEF Country Representative Dan Rohrmann shared startling statistics regarding nutrition status in Pakistan. He said that around a quarter of newborn are underweight, while, half of all children suffer from chronic malnutrition.

"This seriously undermines the development of the country, as the consequences of malnutrition cut the nation's GDP by up to 4 per cent. However, if this issue is prioritised, malnutrition can be ended within the lifetime of a generation," he said.

Planning Commission of Pakistan Nutrition Chief Aslam Shaheen said that the guidelines highlighted in the Lancet papers will be included in the government's "Vision 2025" plan.

Published in The Express Tribune, August 22nd, 2013.