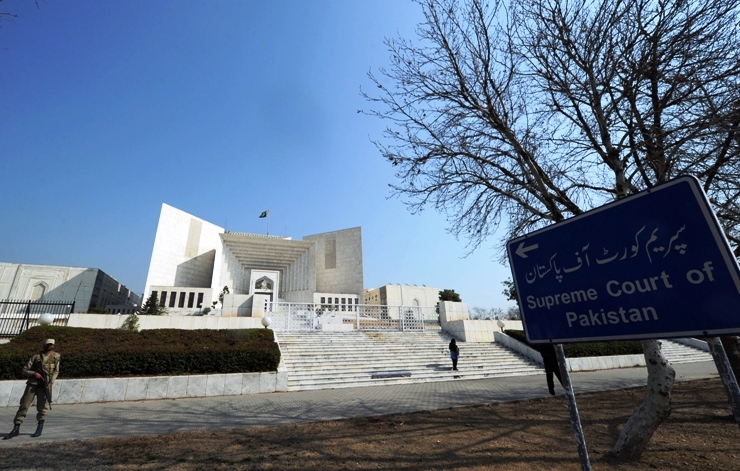 ---
LAHORE:



Transparency International Pakistan (TIP) has moved the Supreme Court against Rashid Ahmed's appointment as the Pakistan Electronic Media Regulatory Authority (Pemra) chairman.




In a civil miscellaneous application filed before the court, TIP has argued that the previous government violated directives given by the SC on January 15, 2013, by appointing Rashid as the Pemra chairman.

The SC in its January 15 order on the vacant Pemra chairman's office observed: "the position of chairman Pemra has to be filled by a person who fulfils the exceptional and stringent requirements prescribed in the Pemra Ordinance and not by a casual appointee."




"Moreover, the appointment has to be made through an open and transparent process to ensure that the appointee meets the objective criteria specified in the Pemra Ordinance," the order further stated.

"Despite the clear-cut orders of the SC, Rashid Ahmed continues to hold charge as the Pemra chairman illegally," TIP said in its application.

The accountability watchdog said that instead of following the court's January 15 directives, the previous government accepted a summary prepared by Rashid, then the retiring secretary of information, in which he included his own name as a candidate for Pemra chairmanship.

"The criteria of the Pemra Ordinance were bypassed, no advertisements placed in the national press and the fact that he was supposed to retire in a few months was not disclosed. This illegal appointment was done a month and a half before the interim government took over," TIP's application stated. It added that there was a conflict of interest in Rashid's appointment as well.

"How can a candidate prepare the summary for his own appointment for a four-year tenure post… if this is procedure allowed by the apex court, TIP fears that every retiring secretary will prepare summaries for their post retirement appointment as ombudsmen, members of Public Service Commissions, etc."

According to TIP, Rashid's summary also violated the Rules of Business which stipulate that the summary must contain the dates of birth of the candidates recommended, among other relevant details, to indicate whether any of them would attain the age of superannuation before the tenure of the post expires.

"The submission of such proposals to the prime minister without indicating dates of birth amounts to a disguised recommendation for re-employment," TIP said.

The watchdog also pointed out that Rashid along with a former principal information officer and some other officers of the Press Information Department of the information ministry has been accused of making Rs28 million by providing fake no-objection certificates. These cases, it added, are currently pending with the National Accountability Bureau and the Federal Investigation Agency.


Published in The Express Tribune, August 19th, 2013.