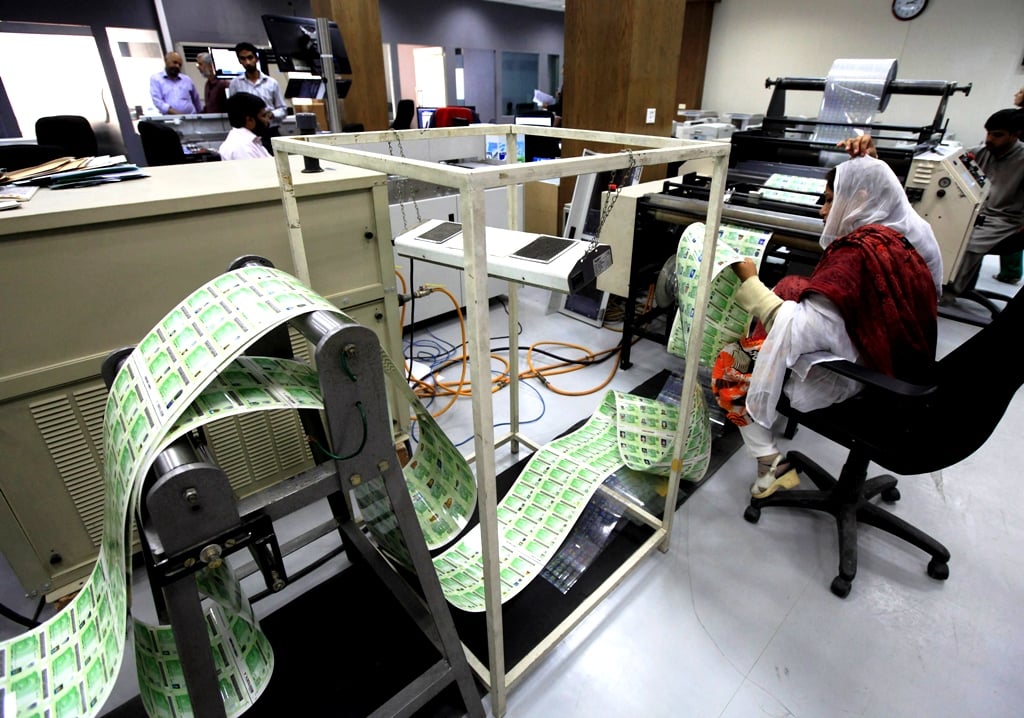 ---
KARACHI:



Imran*, 23, was recently refuse a secretarial job at a private firm in Karachi. The reason: he failed to provide his NIC.




And yet, for this, Imran cannot be blamed. Born out of wedlock, he has no idea about the identity or whereabouts of his father and, hence, has been turned away twice while applying for an identity card.

His mother Nigar*, a former female sex worker who managed to enroll Imran in a public school with the help of her employers, can see hopes for a better life for her son slowly diminishing.

"I walked through fire to get Imran through matriculation, to make sure he wouldn't end up like me," she states quietly. "But, in this society, there seems to be no support for people like us."

All around us

Stories like Imran's are not unique.

There are nearly 180 million Pakistanis, but only half of them exist as legally recognized citizens  -- ie, possess a national identity card (NIC) that confirms their identity as legal citizens of Pakistan and entitles them to basic rights, such as equality of status, access to economic and political justice and freedom of expression, belief and worship. With a rapidly burgeoning population, these innumerable identity-less Pakistanis have faded silently into the background.




Without an NIC, these individuals are unable to enroll in schools and colleges, obtain a driver's licence or passport, register a vehicle, open a bank account, pay taxes, get a utility connection, file for legal procedures or vote. Furthermore, along with the day-to-day struggles, there is no legal cover in matters of financial entitlement or inheritance.

Who's lurking in the shadows?

The vast group of invisible Pakistan comprises two kinds of people.

Firstly, there are those who voluntarily choose not to apply for an identity card due to ignorance, illiteracy, unawareness and financial constraints, mainly in rural areas and lower income classes.

Secondly, there are those who cannot apply for an identity card due to legal complications, such as failure to produce a birth certificate, parents' identity cards or other paperwork. This category consists mainly of second and third generation immigrants – Bengalis, Biharis, Afghans – and children of unknown parentage.

Until recently, this category also included the transgender community. Now, however, they have been allowed by the Supreme Court to register as a third gender on computerized identity cards.

Of fathers and names

Countless children of unknown parentage, who are raised by single mothers, abandoned on the streets or living in orphanages, encounter similar problems once they reach the age of 18.

"By depriving these children of basic rights such as an identity, you are pushing them to the fringes of society," emphasises Tahera Hassan, a Karachi-based lawyer. "It is time someone takes notice and proposes a change in the law."

Hassan says she wrote a letter to the Supreme Court on behalf of the Edhi Foundation two years ago, requesting the Chief Justice to take notice of the fact that NADRA was not issuing B-forms or registering children of unknown parentage. In the letter, she also proposed recommendations, including observation of practices of other Muslim countries like Morocco, where such children are put under the lineage of a fictitious father.

The top court had sought the opinion of the Council of Islamic Ideology and senior judges like Justice (Retd) Khalil-ur-Rehman Ramday on the matter but concrete changes have not been made just yet.

In 2011, President Zardari also volunteered for his name to be used by NADRA as the father for all children with unknown parentage. However, after consultation with various schools of thought from different Islamic countries and prominent humanitarians in Pakistan, it was decided to process each case individually and use the institution where these children were living as guardian for the time being.

"Our courts are inundated with problems of all kinds," states Hassan quietly. "It is extremely difficult to prioritise and address issues like these."

Published in The Express Tribune, August 19th, 2013.