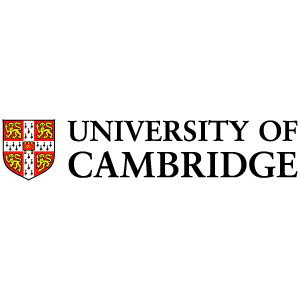 ---
KARACHI:



As the competition to scale to the top of the Cambridge examinations grows each year, educationists believe chasing after A's may not be the best approach.




The Cambridge International Examinations (CIE) results poured in on Tuesday and while most students were busy counting the number of A*'s and A's they bagged, there were others wondering if chasing only after grades is the best approach to education. This happens often at the expense of students' grooming with a well-rounded personality and remains a matter of concern for educationists.

In an exclusive interview with The Express Tribune on CIE's 'judgement day' for its students, its chief executive, Michael O'Sullivan, came forward with an advice to find the right balance. "The Cambridge board does not encourage students to take very large number of courses in their A' Levels as we believe that students should not be over-taught and over-examined," said the chief executive, who is at the top-slot since April this year. "We believe that students, their parents and teachers should collaborate with each other to bring a balance in the system of education, which is meant to produce well-rounded individuals."




O'Sullivan does not undermine the importance of grades but insisted this should not be done at the expense of the students' overall development. "We, at Cambridge, encourage the teaching pedagogy that results in development of skills with the help of well-rounded curriculum." Despite O'Sullivan's positivism, there is, perhaps, a need for a commitment beyond academic excellence to personal development. Most schools have, however, joined the race for A's. Even teachers' performances are evaluated by how many stars their students have scored.




The vicious cycle of more A's resulting in admissions to better universities and, subsequently, landing better jobs often leads to students choosing natural sciences over social sciences. Though O'Sullivan finds the dichotomy of this preference saddening, he does not find the need for Cambridge to be moulded into a system where studying arts becomes a requirement for a science graduate. "In principle, we offer a wide range of subjects at the A' Levels and it is up to students to choose a set of courses they best identify with," he said. "We do not want to dictate or interfere with their choices."

Smiles and tears

With the declaration of CIE O' and A' Level results on Tuesday afternoon, around 150 schools affiliated with the examination board witnessed their students either smiling or crying in the corners.




For Farwa Haider, who graduated her A' Levels with all Bs through The Lyceum School, the result was not outstanding but satisfying enough to fulfil the requirement for her conditional admission to the Lahore University of Management Sciences law school.

Ilsa Rashid, who was all set to join the Bachelor's in Social Sciences programme at the Institute of Business Administration after scoring two A's and two B's, was on the same page as her schoolmate, Haider. The choice of subjects that she had was not very popular at the school. "I even had to face a lot of criticism from my family and friends," she recalled.

St Patrick's High School managed to boast an "exceptionally good" A' Levels result in mathematics, physics and biology like the past years, said its dean, Dolan Rodriques. At few schools, the teachers kept handing out the results till evening due to long queues of students. After standing in the queue for a few hours at Nixor College, Shahrukh Saleem appeared a little disappointed with his result. The fate of provisional admission offer from the University of Edinburgh was in peril due to his A*, a B and a C.




One of the top schools from last year, Sarghodian Spirit Trust Public School in Tando Allah Yar felt their students have achieved the right balance. "All the teachers and students are living together 24/7 so we are all like family and friends to each other," said its examinations in-charge Fehmeed Quddus. "This ensures that our students grow up with the right balance and that reflects in our studies."


Published in The Express Tribune, August 14th, 2013.
COMMENTS (4)
Comments are moderated and generally will be posted if they are on-topic and not abusive.
For more information, please see our Comments FAQ