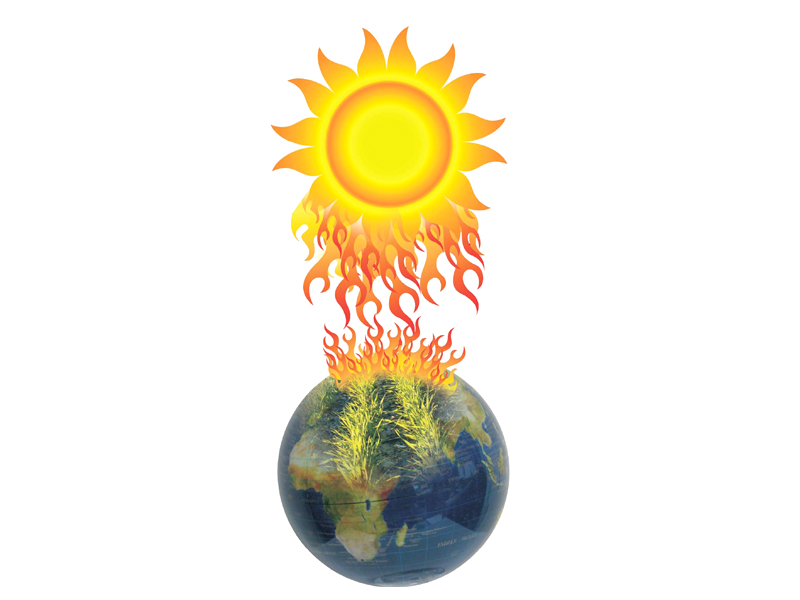 ---
PESHAWAR: Pakistan is one of the top 10 disaster-prone countries, with approximately 500 deaths occurring annually due to natural disasters triggered by climate change, reveals a research conducted by Pakistan Institute of Labour, Education and Research (PILER).

"The climate in the country is changing fast, yet the arrangements of both provincial and federal governments to cope with growing natural and unnatural calamities is not only minimal but also ineffective," said Muhammad Rafique, a research officer at PILER, while divulging the institute's findings at Peshawar Press Club on Tuesday.




Rafique said 140 incidents triggered by climate change have occurred in Pakistan in the last 20 years, claiming the lives of around 500 people each year while causing losses worth $200 million to the country.

He added the country's temperature increases by 0.57 degrees Celsius annually while the sea level rises by 1.2 millimetres, adding a comprehensive strategy is required to cope with disasters. "Pakistan is among the top 10 disaster-prone countries of the world, but unlike others we are also reeling under the blow of man-made disasters."

Rafique said the changing climate is also affecting agricultural activities, resulting in food insecurity, while deforestation has led to less rain which in turn adversely affects water supply.

He said PILER's research indicates the government is making policies without consulting the locals, who are the main victims of climate change, and is instead taking advice from international donors and consultants who are unaware of ground realities.

Rafique maintained Khyber-Pakhtunkhwa (K-P) is the first province to be affected by floods following which water seeps into other parts of the country. In his recommendations, he urged the government to take emergency steps to deal with such untoward incidents.

PILER also laid blame on the Provincial Disaster Management Authority (PDMA) for failing to devise plans. "They have failed to remove encroachments and rebuild infrastructure lost during the 2012 floods. Disaster management authorities should be established in each district to help with quick response," said Rafique.

Published in The Express Tribune, August 14th, 2013.
COMMENTS (1)
Comments are moderated and generally will be posted if they are on-topic and not abusive.
For more information, please see our Comments FAQ