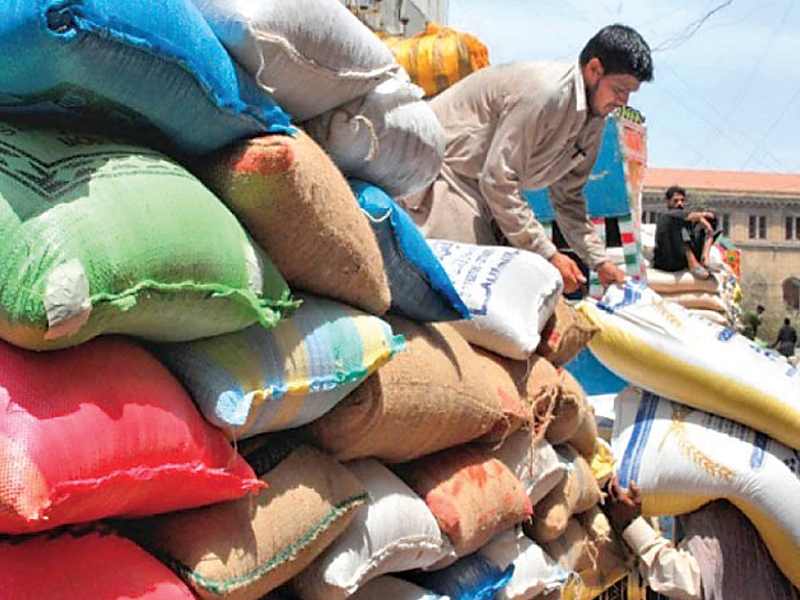 ---
SINGAPORE: Soaring imports of wheat by China and Pakistan are set to drive up freight rates for smaller dry bulk cargo ships in the next few months, Asian ship-owners say.

The potential hike in wheat volumes could fuel an increase of as much as 50% in the number of charters for Panamax-size ships, shipbroker figures show.

"We think there will be a positive impact on rates," said Mats Berglund, chief executive of Hong Kong's Pacific Basin Shipping, describing China's need for higher imports.

Though China will be leading the grain imports, Pakistan will also have a stake in buoying bulk rates cargo ships as wheat production was hit by several factors, including flash floods and delay in planting.

On July 30, the Economic Coordination Committee was informed by the Ministry of National Food Security and Research that carryover stocks of the provincial government and Pakistan Agricultural Storage and Services Corporation (Passco) stood at 1.618 million tons, therefore total public sector wheat stock position was estimated at 7.56 million tons. The last year releases of wheat were reported at 7.1 million tons. This year's wheat requirement is estimated to be around 7.5 million tons.

Pakistan is set to require up to one million ton of wheat in the year to March 2014 after domestic production was hit by several factors, including a delay in planting.

Whereas, China is estimated to need an extra 10 million tons of wheat imports to make up a shortfall caused by crop failures linked to the weather. That would be in addition to the more than three million tons of wheat, which was already due to import in the year to June 2014.

Grain shipments favour smaller Handysize, Supramax and Panamax ships, varying between 32,000 and 76,000 deadweight tonnage, rather than large Capesize vessels that are almost exclusively used to haul iron ore and coal.

Hashim, whose company operates 40 dry cargo vessels, added: "I am sure that this will have a positive impact on the (dry bulk) markets."

Dry bulk freight rates will be buoyed by a strong North American grain harvest, Berglund added.

While the Chinese wheat crop failure "is a straw of hope for the dry bulk market, we have not seen much impact on the Handysize and Handymax vessels trading in the Pacific," said Tan Chin Hee, executive director of Pacific Carriers, owned by the Kuok Group, which has interests in commodities, property and newspapers.

Charter rates for a 32,000 deadweight ton Handysize ship were down to $7,867 per day on Friday, against an average of more than $8,000 per day in July, according to figures from Clarkson Research Services, a data provider widely relied on by the global shipping industry.

Thailand's Thoresen Shipping thought freight rates would start to climb in the next two months as China-led grain demand augmented very good harvests in North America, said managing director Ian Claxton.

But Tan said the firming in bulk rates caused by increased China demand would be short-lived, as the continuing oversupply of tonnage across all bulk sectors took its toll.

Dry bulk ships equivalent to 17.8% of the current dry bulk fleet are on order to be delivered between now and 2016, Clarksons data showed.

Cancelled deliveries and ship scrapping this year have cut growth of the global dry bulk fleet to 3.8% from the figure of 10.4% for all of last year, Clarksons said.

Published in The Express Tribune, August 13th, 2013.

Like Business on Facebook, follow @TribuneBiz on Twitter to stay informed and join in the conversation.
COMMENTS (3)
Comments are moderated and generally will be posted if they are on-topic and not abusive.
For more information, please see our Comments FAQ