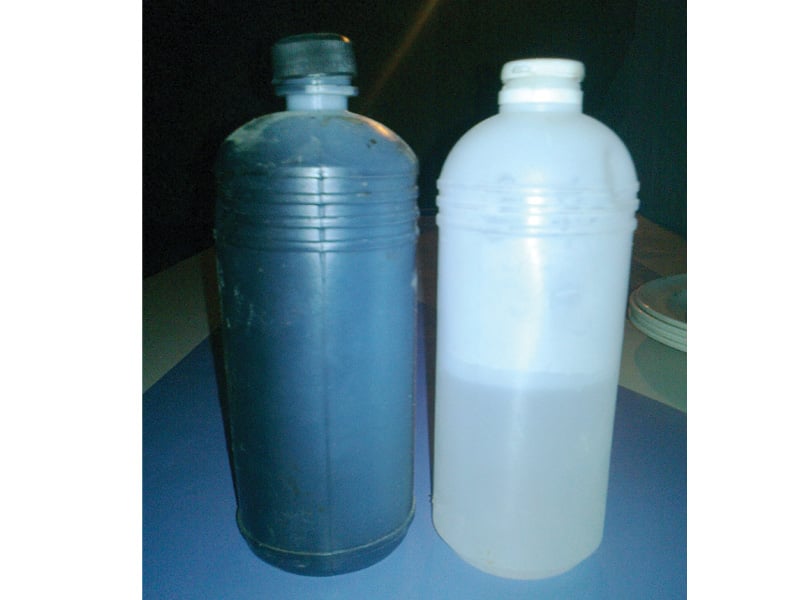 ---
KARACHI:



At least 10 people died on Sunday and a dozen more were hospitalised after drinking tainted liquor, relatives of the victims said.




Many of those brought in for treatment chose to flee the hospital out of fear that the stigma would bring shame upon them and lead to their arrest.




Some 19 people were admitted to the Jinnah Postgraduate Medical Centre, according to the hospital authorities. Four of them died during treatment and another four were still being treated at the hospital, they told The Express Tribune. The remaining, however, left the hospital against the doctors' advice, they added.

Of the 10 who lost their lives to toxic liquor on Sunday, nine belonged to the Christian community of the city's Azam Basti locality. Another fatality was recorded in Karachi's Landhi area. All of them were between 20 and 30 years of age and worked as labourers, tailors or mechanics.

"After the month-long closure of liquor stores due to Ramazan, my sons wanted to drink with their friends on the second day of Eid," said Nishan, whose sons Asif and Siddiq Masih died after consuming toxic liquor.

"I wish I had stopped them… profiteers often prepare crude liquor on such occasions… but this had never happened before," she added regretfully.

Of the survivors, at least four are said to have lost their eyesight.

"There is a rare chance of survival after consuming toxic liquor… Anyone who does so, however, loses his eyesight as the toxic liquor can damage the optic nerves," said JPMC joint executive director Dr Seemin Jamali.

"I am glad I am still alive, but I have lost my eyesight forever," lamented survivor John Bhatti. "I will never touch moonshine again," he said.

When asked as to why he drank moonshine – which often carries the risk of being toxic – John maintained it was the price which enticed many like him to put their health on the line. Moonshine is available across the city, often for as low as Rs60.

Published in The Express Tribune, August 12th, 2013.