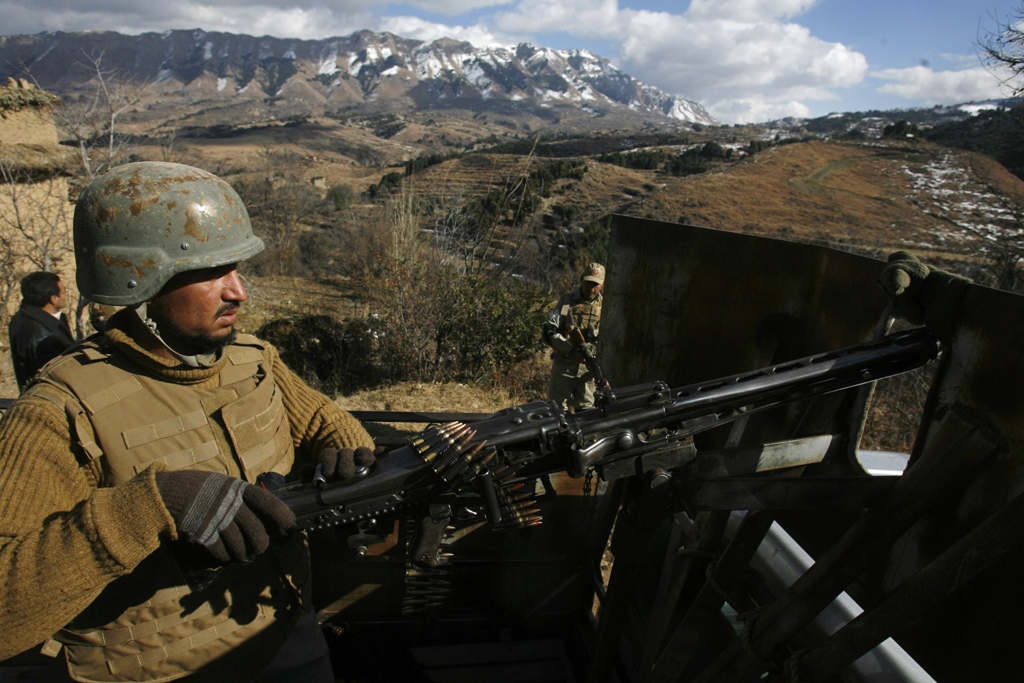 ---
ISLAMABAD: Pakistan Sunday accused Indian forces of firing on its border posts close to eastern city of Sialkot, Punjab province, sparking an "intermittent exchange of fire" between the two sides.

The fighting is the latest in a spate of recent cross-border skirmishes between the two nuclear-armed neighbours who have fought three wars since independence from the British rule in 1947, two over the Muslim-majority region of Kashmir.

Tensions have recently flared up in the heavily militarised Kashmir valley with both accusing each other of cross-border firings but Sunday's incident took place near the border in neighbouring Punjab province.

"Indian Border Security Forces resorted to unprovoked firing on Pakistani Rangers posts near Pukhlian, Head Marala area, in Sialkot sector," a senior military official, told AFP.

"Intermittent exchange of fire continues. No loss reported so far," the official added on condition of anonymity because he is not authorised to talk to media.

Indian Defence Minister A K Antony on Thursday hinted at stronger military action along the Line of Control (LoC) in Kashmir after Delhi accused Pakistan's army of involvement in a deadly overnight ambush on Monday that killed five Indian soldiers.

Pakistani Prime Minister Nawaz Sharif tried to ease tensions with India by urging both sides to work swiftly to shore up a 10-year ceasefire threatened by the recent attacks.

But in a fresh allegation of their own on Thursday, Pakistani military officials accused Indian troops of opening fire and seriously wounding a male civilian in the Tatta Pani sector along the LoC.

The picturesque Himalayan territory of Kashmir is divided between India and Pakistan by the UN-monitored LoC, the de facto border, but is claimed in full by both countries.

A deadly flare-up along the LoC in January brought peace talks to a halt. They had only just resumed after a three-year hiatus sparked by the 2008 attacks in Mumbai that killed 166 people. India blamed Pakistani militants for the attack.

More than a dozen armed rebel groups have been fighting Indian forces since 1989, demanding independence for Kashmir or its merger with Pakistan.