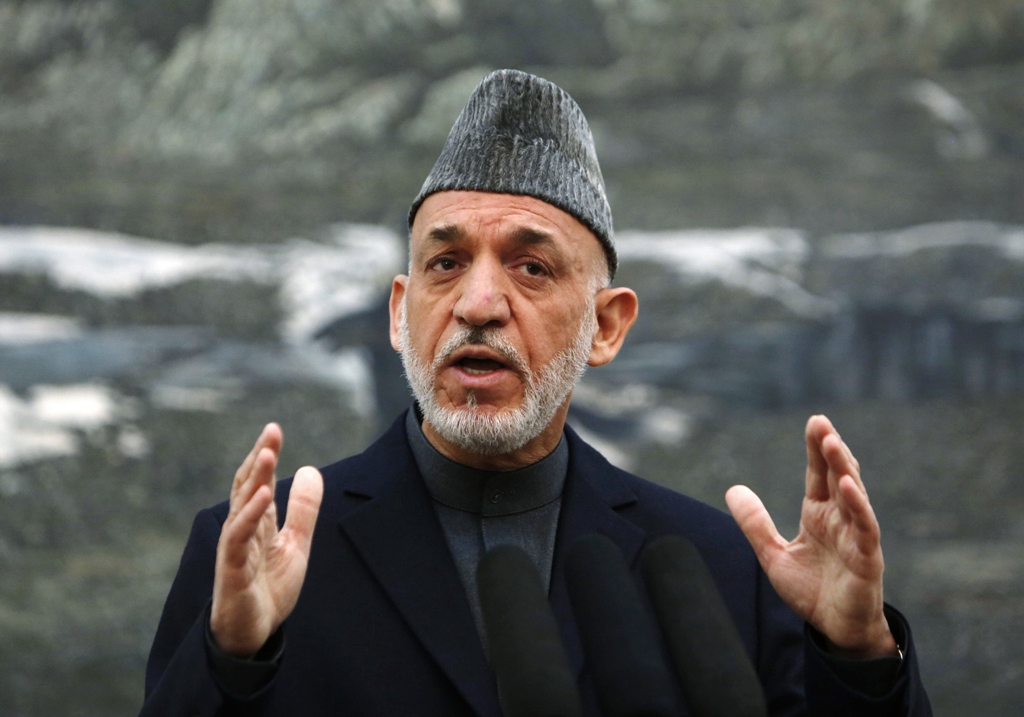 ---
ISLAMABAD: Afghanistan President Hamid Karzai has told Prime Minister Nawaz Sharif that the people of Afghanistan and Pakistan faced a common enemy and are burning in the flames of terrorism, Afghan officials said on Saturday.

President Karzai spoke to Nawaz Sharif ahead of his visit to Pakistan for talks on counter-terrorism and to push for reconciliation with the Taliban.

The visit has been agreed to on by both sides, who are working on mutually feasible dates through diplomatic channels.

"Terrorists and the enemies of Pakistan and Afghanistan did not show respect to the Muslim festival of Eid-ul-Fitr," Karzai said, referring to the attacks in Quetta and the eastern Afghan city Jalalabad while talking to the Prime Minister by the phone, the Afghan presidential palace said.

"Terrorists targeted even women and children during the sacred days and many families are now mourning the deaths of their relatives," Karzai said.

Prime Minister Nawaz Sharif agreed with President Karzai's assertions that both neighbouring countries were facing a similar enemy.

"Cooperation and efforts by the two countries and their people is the only way to defeat and eliminate the enemy," the Afghan Presidential statement quoted Prime Minister Nawaz Sharif as saying.

Both leaders agreed to cooperate to fight the common enemy and will back each other in these efforts, said the Pashto-langue statement received on Saturday.

President Karzai also greeted the prime minister on Eid-ul-Fitr.
COMMENTS (42)
Comments are moderated and generally will be posted if they are on-topic and not abusive.
For more information, please see our Comments FAQ