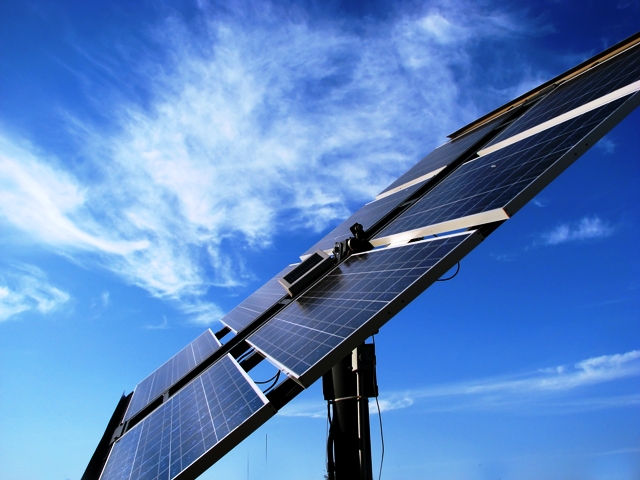 ---
LAHORE: There are still several villages in Pakistan without electricity, with no chance in the near future of being connected to the National Transmission and Dispatch Company (NTDC). But as developed and developing countries shift to solar power, NGOs in Pakistan are trying to bridge the electricity gap via solar technology.

One such company is Buksh Energy, a sister company of Buksh Foundation. Buksh Energy works with its local retail outlet H Karim Buksh (HKB) to provide electricity to villages using solar power. The organisation, which started work in August 2012, has provided solar lanterns to almost 72 villages and katchi abadis.

"It costs Rs500,000 to provide a single village with solar lanterns with complete solar charging stations. We have provided this technology to 25,000 people in over 72 villages, with more projects in the pipeline." said Fiza Farhan, Chief Executive Officer of Buksh Energy in an interview with The Express Tribune.




According to Farhan, Buksh Energy's project 'Lighting a Million Lives' aims to give energy impoverished communities across Pakistan access to clean and reliable sources of lighting through solar power. A female entrepreneur is selected from each village to head a solar charging station of 50 lanterns that is set up. The woman then rents out these solar lanterns at an affordable cost of Rs 2-4 per day. One solar lantern with a 10 year lifetime is equivalent to 600 litres of kerosene.

The funding for such projects comes from a wide range of sources including philanthropists, corporations, individuals and politicians. The project has the dual benefit of allowing people to enjoy electricity in their homes without any pollution emission at a very low cost and generating a permanent source of income for the selected entrepreneurs. "Our target market is the entire country, in Punjab alone there are some 50,000 villages and katchi abadies where transmission lines are not dispatched," said Farhan.

Buksh Energy not only caters to villages but is also looking to tap the commercial sector. For example, the company sells solar home kits, demand for which has risen in the current energy crisis. The unit price of each kit is Rs32,000 which breaks even within three years of its installation when compared to the price of government owned electricity distribution.

The company also provides banks with solar powered ATMs. "The technology will provide a complete backup solution without interruption to the ATM, server room and CCTV cameras at only Rs1.3 million per unit," Farhan said. The payback time for the unit is seven to eight months. So far three bank branches in Lahore have started using this technology, with other branches preparing to adopt it too.

Another area of interest for Buksh Energy is solar tube wells. "Currently 88% of tube wells operate on diesel, so that is an area of potential growth for us," Farhan said. "At the macro level we are establishing a 10 megawatts solar plant in Cholistan, and will proceed as soon as National Electric Power Regulatory Authority (Nepra) finalises the tariff structure," she added.

Published in The Express Tribune, August 9th, 2013.

Like Business on Facebook, follow @TribuneBiz on Twitter to stay informed and join in the conversation.
COMMENTS (5)
Comments are moderated and generally will be posted if they are on-topic and not abusive.
For more information, please see our Comments FAQ