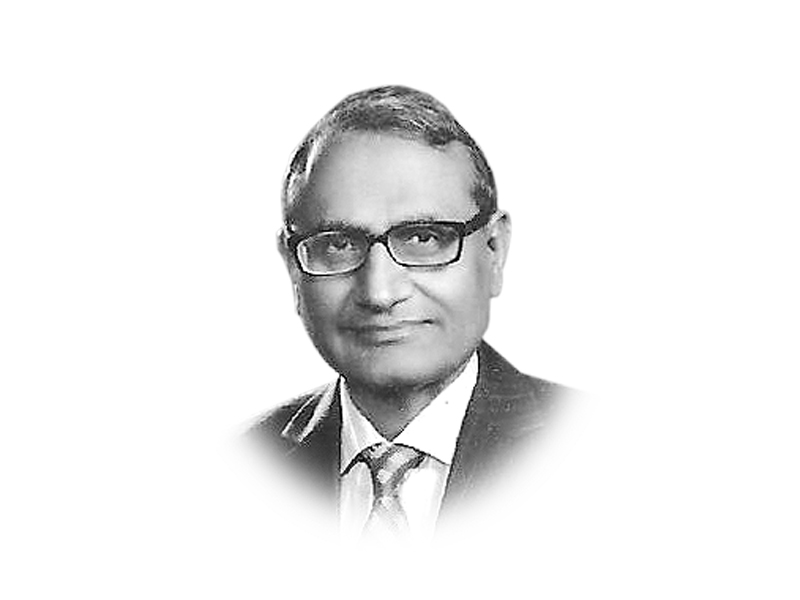 ---
Party leaders in Pakistan rarely hold a press conference devoted exclusively to economic issues. On August 4, Pakistan Tehreek-e-Insaf (PTI) Chairman Imran Khan addressed his first such press conference. Except for the notice to be served on his favourite maulana, Imran said he would focus on prices and inflation. In full view of the media and the viewing public, he began with the fantastic claim that the rate of inflation in July — the first month of the current fiscal year 2013-14 — was as high as 24 per cent. He attributed the figure to the official sources. The press was informed that this rate of inflation was the highest in the past three years. Experts sitting on his left seemed unperturbed. The media persons present were unshaken. Despite Imran's reminder that the press conference was on inflation, there were questions on the Maulana, the contempt notice, the jailbreak and drones, but none on inflation and prices.




Thinking that I might have watched casually or heard incorrectly, I looked up the papers the next morning. There was very little reporting of what Imran said on inflation. One leading paper mentioned the figure without questioning it. There was, of course, no clarification issued by the PTI, either. To doubly ensure that I heard what I heard, I watched the full press conference again on the PTIOfficialVideos website. There it was again, loud and clear, a rate of inflation of 24 per cent in the month gone by. Wonder of wonders! The over-vigilant PML-N's propaganda machine and the cool but canny government spokesperson missed this godsend opportunity to sell another instance of the PTI displaying its inexperience.

Political leaders are not expected to know exact figures. They must, however, be familiar with the broad orders of magnitude, especially when they call a press conference with the express purpose of dilating on economic matters. A margin of error of one to two percentage points on either side need not raise any eyebrows. But to claim that inflation is 24 per cent in July when it is actually 8.3 per cent shows how far removed one is from the facts of a matter that seriously affects the daily life of the mass of the people.

Rather than being the highest in the past three years, 8.3 per cent is the lowest rate of inflation for July in the past three years. It has come down from 9.6 per cent in 2012-13 and 12.4 in 2011-12. This was the Consumer Price Index or the CPI, the standard measure of inflation. What has increased is the Sensitive Price Indicator (SPI), a subset of 53 sensitive items in the CPI. In July 2013, the SPI increased to 9.8 per cent from 7.7 per cent in July 2012. It has, however, sharply declined from 13.1 per cent in July 2011.

Even here, the 24 per cent increase is nowhere to be seen. Only the Wholesale Price Index was high at 20.3 per cent, but that was in July 2011. In July 2012, it sharply fell to 7.2 per cent and further down to 6.6 per cent in July 2013.

There is only one item — 10kg bag of wheat flour — the price of which increased by 24.4 per cent in July 2013. Of course, this is the most important item of common man's consumption with a weight of 17.5 per cent. But a course in Econ 101 will tell you that an inflation index does not consist of only one item!

Published in The Express Tribune, August 9th, 2013.

Like Opinion & Editorial on Facebook, follow @ETOpEd on Twitter to receive all updates on all our daily pieces.
COMMENTS (27)
Comments are moderated and generally will be posted if they are on-topic and not abusive.
For more information, please see our Comments FAQ