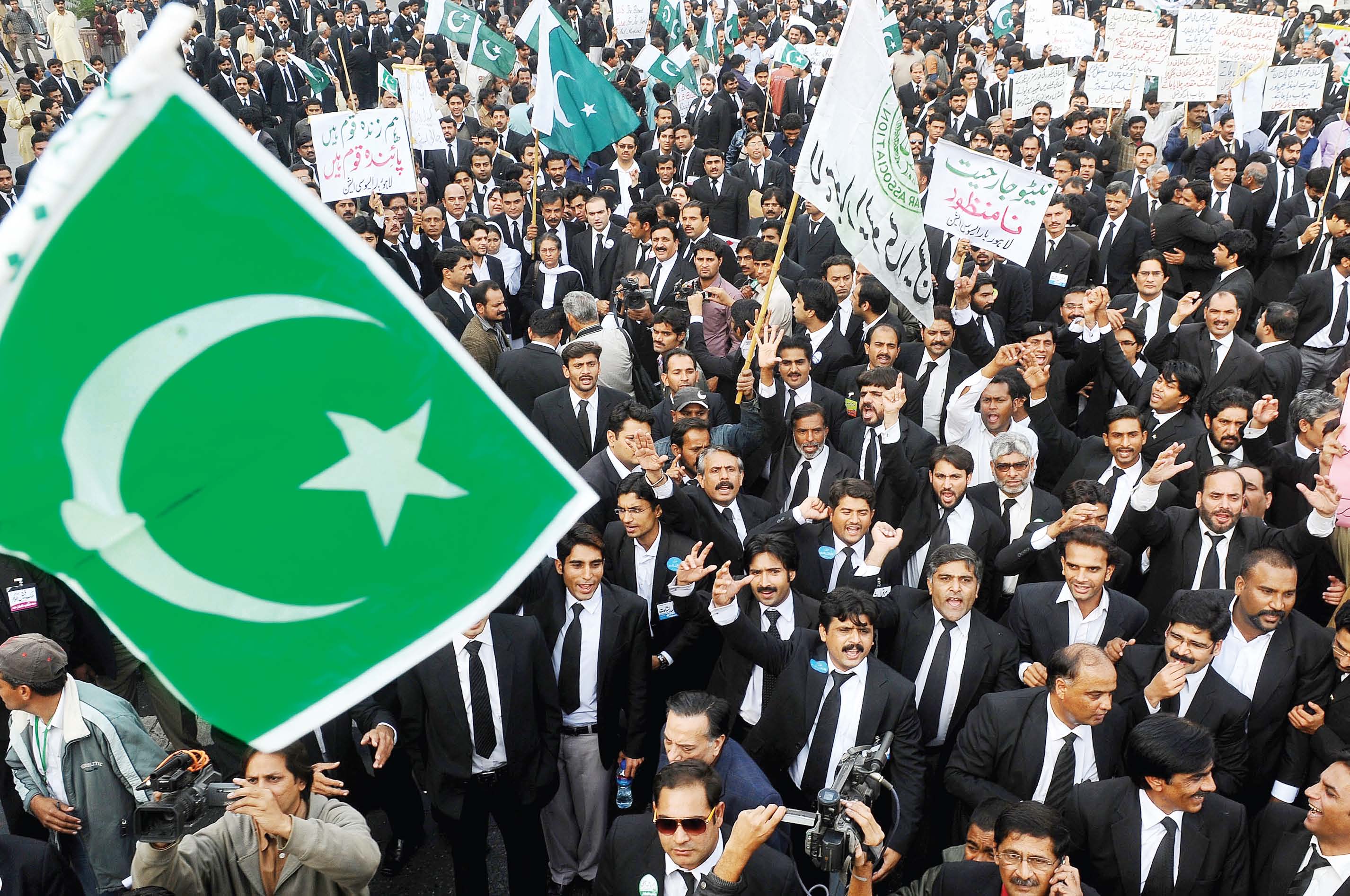 ---
LAHORE:



A group of lawyers has asked the Lahore High Court Bar Association (LHCBA) to withdraw a resolution demanding that a reference be filed against the three Supreme Court judges who decided to change the date for the presidential election.




Addressing a press conference on Wednesday, the lawyers said that the demand was unconstitutional and violated the bar's rules. Under Article 209 of the Constitution, which outlines the functions of the Supreme Judicial Council, a reference cannot be filed against a judge on the basis of a judgment, they said. The only remedy against a judgment is a review petition or an intra-court appeal, they said.




The group of lawyers who addressed the press conference included former Supreme Court Bar Association vice president Imrana Baloch, former LHCBA finance secretary Rabbiya Bajwa, former Lahore Bar Association president Sheikh Shahid Maqbool, Muhammad Azhar Siddique, Waqar Sarwar Khara, Shumail Pracha and Abad Ali. They said that they were speaking as an independent and non-partisan group.

The lawyers criticised the LHCBA for passing the resolution, saying it had been adopted at the behest of the Pakistan Peoples Party (PPP) with the aim of embroiling the judiciary in scandal. They pointed out that the LHCBA branch in Rawalpindi had passed a resolution opposing the resolution adopted by the bar at the principal seat in Lahore.

The Supreme Court bench which ordered the Election Commission to bring the presidential election one week forward consisted of Chief Justice Iftikhar Muhammad Chaudhry, Justice Jawad S Khwaja and Justice Sheikh Azmat Saeed.




The decision was made at the request of the ruling Pakistan Muslim League-Nawaz, which had argued that the election day set for August 7 would be very inconvenient for legislators as it coincided with the end of Ramazan, when many would be busy with religious rituals.

At a general house meeting on July 30, the LHCBA passed a resolution condemning the judges' ruling as an encroachment on the Election Commission's domain and as unconstitutional.

A day later, Chief Election Commissioner Fakhruddin G Ebrahim resigned from his post just a year into his job and having overseen the May general elections. Though he did not state his reason for resigning, it is widely believed he felt aggrieved at the SC's decision and the refusal of commission members to back him in standing up to the apex court.

On August 6, the bar association set up a committee including Dr Khalid Ranjha, Senator Kazim Khan, Waqar Hassan Mir, Shaukat Umar Pirzada, Saiful Malook and Mirza Nasar Ahmad to draft a reference against the Supreme Court justices for filing at the Supreme Judicial Council.

Published in The Express Tribune, August 9th, 2013.