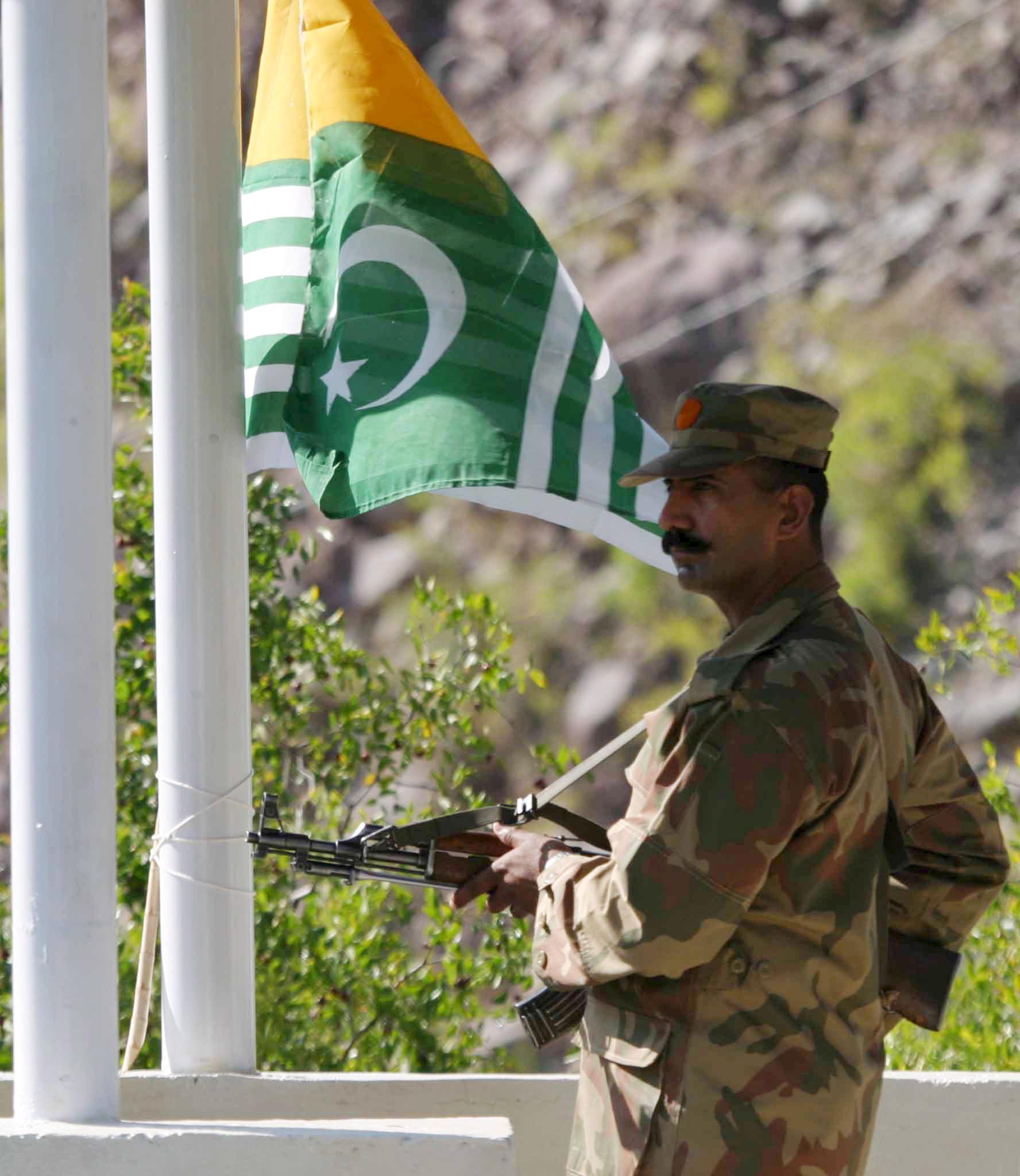 ---
NEW DELHI: India for the first time directly accused the Pakistan army of involvement in an ambush that killed five Indian soldiers, and hinted on Thursday at retaliation for possibly the worst such attack since the neighbours signed a ceasefire in 2003.

"This incident will have consequences on our behaviour on the Line of Control and for our relations with Pakistan," Defence Minister A.K. Antony told parliament on Thursday, referring to the de facto border dividing the disputed Himalayan territory of Kashmir.

"It is now clear that specialist troops of Pakistan army were involved in this attack," he said, offering the Indian government's strongest statement to date on the attack.

Six soldiers on patrol near their base about 450 metres from the Line of Control were ambushed in the early hours of Tuesday.

Five were shot dead and one was wounded, army officials said. While tit-for-tat shelling and machinegun fire is common along the disputed border, such fatal attacks are relatively
rare.

Pakistan has strongly denied any involvement in the attack and has said it is committed to the ceasefire agreement.

Pakistani military spokesmen were not immediately available for comment on the latest Indian statement.

Antony's accusation was significant as in his first comments on the incident, on Tuesday; he had been careful not to directly implicate the Pakistani army and had referred instead to militants accompanied by "persons dressed in Pakistan army uniforms".

Prime Minister Manmohan Singh's government has been quietly working with Islamabad to relaunch stalled peace talks, possibly as early as this month.

Islamabad has also been pushing for a meeting between Singh and his new Pakistani counterpart, Nawaz Sharif, in New York in September, a proposal New Delhi has said it is considering.

Opposition criticism

India's main opposition Bharatiya Janata Party (BJP), which is hoping to topple the ruling Congress party in elections due by next May, accused the government of trying to play down the
attack and said it was being too soft on Pakistan.

The BJP caused a ruckus in parliament, blocking efforts by the ruling party to discuss or vote on long-pending economic reforms or the government's signature initiative to hugely expand a vote-winning scheme to give cheap food to the poor.

Facing rising political heat and a paralysed parliament, the government indicated it could revise its statement after the chief of the army visited the area of the attack.

Television news channels broadcasted images of the soldiers' flag-draped coffins arriving at a military base in New Delhi.

"We all know that nothing happens from (the) Pakistan side of the Pakistan Line of Control without support, assistance, facilitation and often, direct involvement of the Pakistan army," Antony said in his statement to parliament on Thursday.

"Our restraint should not be taken for granted, nor should the capacity of armed forces and resolve of the government to uphold the sanctity of the Line of Control ever be doubted," he said.

The nuclear-armed rivals have fought three wars since becoming independent from Britain in 1947, two of them over Kashmir. But defence analysts have said they do not expect the latest incident to trigger a major retaliation from India.