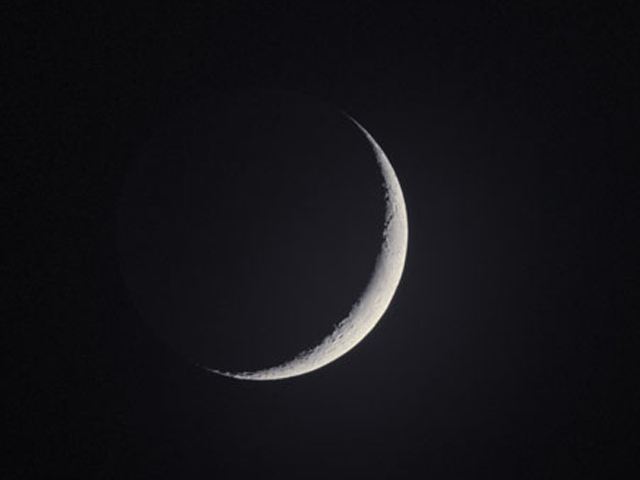 ---
SHABQADAR/ LANDI KOTAL/ MIRANSHAH: The Shawwal moon has been sighted in Saudi Arabia, UAE and several other Arab states, various news websites reported on Wednesday.

According to Arab News, the Saudi Supreme Court confirmed the Shawwal crescent had been sighted on Wednesday and announced the kingdom will celebrate Eidul Fitr today.

On Tuesday, Saudi Arabian religious scholars appeared split on whether the Shawwal moon had been sighted in the kingdom after just 28 days of Ramazan. The Saudi Supreme Court had earlier in the day asked the public to search for the crescent as well, sparking much confusion. The court's request implied there had been an error in the sighting of the Ramazan moon this year as lunar months comprise either 29 or 30 days. Meanwhile, the UAE moon-sighting committee confirmed the Shawwal crescent had been spotted as well. According to Gulf News, the committee, after a number of legitimate measures and consultation with neighbouring countries, established that Wednesday was the last day of Ramazan and Thursday would mark the first day of Eid in the UAE.

Apart from Saudi Arabia and UAE, Kuwait, Jordan and Palestine will also celebrate Eid today.

However, authorities in Oman announced the moon had not been sighted and the country would observe Eid on Friday.

Eid in parts of tribal areas today

People in North Waziristan and Mohmand agencies, and parts of Khyber Agency will celebrate Eid today (Thursday) as clerics received reports of Shawwal moon sightings from the residents of the area.

At least 13 people from the Mirali and Miranshah tehsils of North Waziristan Agency testified they had sighted the Shawwal crescent before a local moon sighting committee on Wednesday. In Mohmand Agency, two women and a man testified they had sighted the crescent as well before a local committee, leading to the decision to observe Eid today (Thursday) in the area.

Similarly, in Khyber Agency's Landi Kotal tehsil, a committee headed by former MNA Pir Noorul Haq Qadri similarly received six witnesses claiming they had seen the crescent.

Meanwhile, tribesmen of Khyber Agency's Bara tehsil decided to celebrate Eid today following the Saudi announcement.

Residents in parts of Charsadda district's Shabqadar tehsil have also decided to observe Eid today.

Published in The Express Tribune, August 8th, 2013.