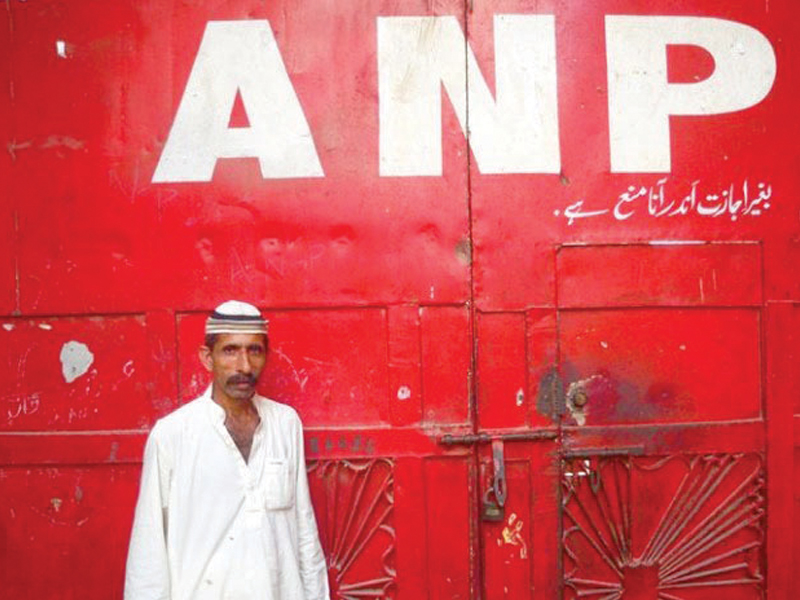 ---
KARACHI:



The leaders of Awami National Party in Sindh, who feel like they're walking on a minefield every time they step out of their homes due to threats by militants, are still waiting on the security promised to them by the Sindh additional advocate general in court.




The police escort for party leaders, Saleem Khan Jadoon and Sarfaraz Khan Jadoon, was taken away by the Sindh police about a month ago. Following this, both politicians submitted a petition for provision of security in the Sindh High Court where the Sindh Additional Advocate General Meeran Shah assured them that they would be provided 'adequate security'.




Talking to The Express Tribune, Sarfaraz said that he has been receiving life threatening calls from different numbers, allegedly from members of the Taliban, asking him to leave ANP. "On April 4, 2011, I received the first call from them [Tehreek-e-Taliban Pakistan] and since then, they have been calling me continuously from different landline and mobile numbers - sometimes from within the country and other times from Afghanistan," said Sarfaraz. "Since that time, I have noticed movement of suspicious people around my house."

According to the ANP leader, he handed over the phone numbers to the security agencies, police and Rangers but has not received any response from any government department. Both the leaders were provided police security during the general elections as they were contesting on national and provincial assembly seats, NA-239 and PS-89, on ANP tickets. The police escort, however, was withdrawn after the elections.




"We have submitted an application to the authorities for police escort as we were asked to do in the high court but we are still waiting for the police's response," he said.

According to ANP Sindh General Secretary Bashir Jan, apart from him, none of the ANP Sindh leaders have been provided security. "Every leader of our party is under threat from the militants - in the past two weeks alone, seven activists of ANP Sindh, including our Sindh Council member Mukamal Shah, have been killed. At least five have been injured in separate attacks," Jan told The Express Tribune. He added that if the police could not provide security to each ANP activist, then they should at least look after the party leaders and district presidents.

A hard task

According to Sindh Additional Inspector General Ghulam Qadir Thebo, the police provide personal security to only those individuals who are facing threats and have applied for it. "If they feel that their lives are in danger, then they should submit an application for police security. We provide police escort after the threats have been assessed by the special branch of the police."

Thebo added that the police department does not have enough personnel to provide personal security to everyone in the city. "How can 25,000 police personal provide personal security to at least 20 million people in the city?"

While talking to The Express Tribune, he said that the two leaders of ANP were provided police escorts during the general elections as they were facing security threats at that time. The security was, however, withheld later as the threats were related to the elections and ceased to exist after the polling. "If they are still being threatened and have applied for security, then their threats will be assessed by the special branch," said Thebo. "Based on the assessment, which can take a while, the ANP leaders will be given security."

Published in The Express Tribune, August 8th, 2013.
COMMENTS (2)
Comments are moderated and generally will be posted if they are on-topic and not abusive.
For more information, please see our Comments FAQ